Oxford Coffee Co. reopens café – on a limited basis
Oxford Coffee Co., the local roastery that closed down its café last year because of the COVID-19 pandemic, reopens the café from 9 a.m. to 3 p.m., on Saturdays, starting June 12.
The coffee company, 21 Lynn Ave., will continue roasting and delivering its house-made coffees, as it has been doing throughout the pandemic, said Manager Lara Thurston. When the company closed the storefront café in May of 2020, it wanted to focus on roasting and online sales of roasted coffee, loose-leaf teas, and brewing equipment, Thurston said.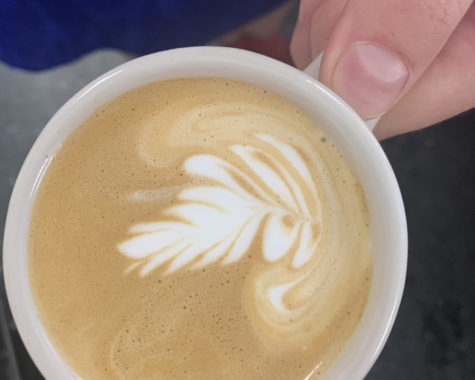 "We started delivering locally and shipping nationwide, but it really grew pretty quickly for us," she said. "So, we've actually started doing significantly better over the pandemic. And that's why we want to keep doing what we've been doing, but also reopen as a cafe, one day a week."
Thurston said Oxford Coffee Co. doubled its online sales during the summer of 2020 compared to the same summer months in 2019. Robert Thurston, Lara's father and the managing partner for the shop, couldn't believe the success of the roastery even when they had to close the cafe doors. 
"I thought, 'I hope we can scrape by somehow and outlast the pandemic,' but to actually see our income go up in some months compared to 2019, that was a real surprise," Robert Thurston said. "And then it dawned on us that since people were staying home a lot more, they figured they might as well make really good coffee while they were at home."
Oxford Coffee Co. is the only place in town that roasts its own coffee, according to Lara. Miami University doctoral student Megan Schoettler said she loves ordering their Colombian decaf coffee and appreciates the care put into each pour. 
"Whenever I order a cup of coffee there, it's a pour-over, so you know that there's individual attention to how they're making it," Schoettler said. "It's made just for you. I think that their almond milk lattes are the best in town."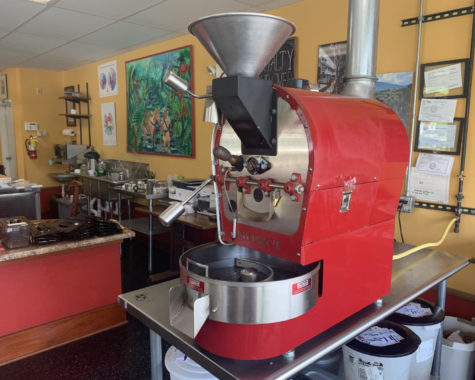 Before the shop closed down, Schoettler would head to Oxford Coffee Co. to sip on a roasted decaf and work on her dissertation or grading. She was disappointed when the cafe closed last May but understood the reasoning behind it. She still supported the shop by ordering online, and she couldn't believe how fast their local delivery was.
"There's not many services where you can order it and the same day have it right there at your door," Schoettler said. 
Schoettler is excited to visit the shop again on Saturday, and she hopes that business will be good enough to encourage the Thurstons to open up for more days during the week. But with how busy they've been with online orders and students gone for the summer, Lara Thurston said she doesn't think that will happen anytime soon. 
"I think for us, having the one day open a week will allow us to have our in-person business focused on a day, rather than having seven really mediocre summer days," Lara said. "Just have one really good one, and then we can maintain our two-person full-time staff and our one part-time person."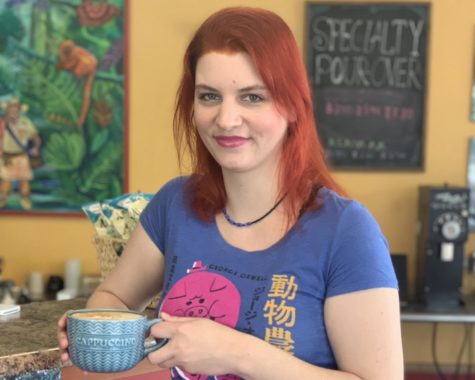 When they stop in, shoppers can browse the coffees, teas, and equipment in person, or sample a roast or bean. They can also watch the roaster in motion behind the counter and listen to live music via Lara's band, Oxford Folk Jazz. The band will play from 10 a.m. to noon on Saturday. 
Robert and Lara hope that the reopening of the cafe will also spark more online orders from people who want tasty roasts during the week. But mostly, Robert's glad to return to a small slice of normalcy.
"I just felt like I was living in a kind of limbo. Nobody was in the store, everything was done by Zoom or email. It's just a sense of detachment from everything that had gone before," Robert said about operating the shop during the pandemic. "So, to reopen and to know already that there are a lot of people in town who look forward to our reopening, that's a great feeling. I think we're all coming back to life in a way, and I'm glad to be a part of that."