Oxford Aquatic Center delays opening to Memorial Day
Predicted cold weather has delayed the opening of the Oxford Aquatic Center from Sunday until Monday, May 31. 
Predictions are that temperatures will be down in the 50s on Sunday, when the pool originally was supposed to open, but back up to the 70s and climbing on Monday and thereafter. The city's Parks & Recreation Department announced the postponement on social media Friday morning and asked followers to pass on the message.
Any pool openings this summer are cause for celebration following the COVID-19 restrictions of the summer of 2020. Last summer the Aquatic Center was limited to allowing only 250 patrons per day due to limitations put in place by the state of Ohio. 
As of right now, the Aquatic Center does not plan on limiting the number of people coming in per day. Parks & Recreation Director Casey Wooddell said "there are markers on the ground in the pool area to help people maintain social distancing. Naturally, people like to have their space here."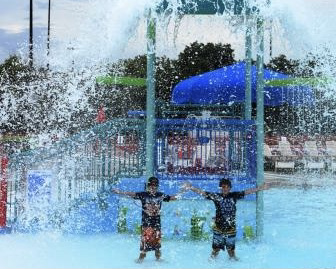 But social distancing rules will be lifted on June 2, per recent directives from Ohio Gov. Mike DeWine, Wooddell said. 
Season passes are on sale now for the Aquatic Center, day passes can also be purchased. Details on purchasing passes can be found on the department's website. The center's hours of operation are noon to 7 p.m., Monday through Friday; 11 a.m. to 7 p.m. Saturdays; and 11 a.m. to 6 p.m. on Sundays, weather permitting. 
Oxford also has other options in the surrounding area for swimming this summer.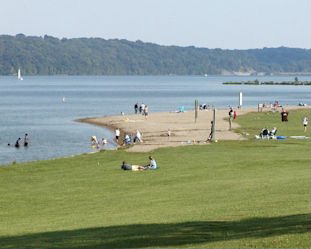 One non-pool option is the beach on Acton Lake in Hueston Woods State Park. It is free of charge to swim and visit the beach and the lake. However, you do need to be rent a cabin or campground space or stay in the park lodge to use the pools at the lodge. The park is open from dawn to dusk.
Another option for a cool swim is the Nixon Aquatic Center at Miami University, open from 6 a.m. to 7 p.m. daily. Miami also offers season and daily passes to use these facilities. More information can be found at the Miami Recreation Center website.