Council sets stricter carbon emission goals
Oxford City Council voted unanimously this week to cut the city's carbon emissions in half by 2030 and to be completely carbon net neutral by 2045. 
The vote followed a presentation from Councilor David Prytherch and Mark Boardman, members of the Oxford Climate Action Steering Committee (OCASC) at Tuesday's council meeting. The presentation detailed the goals of the OCASC to lower greenhouse gas (GHG) emissions in Oxford and commit to achieving carbon neutrality. 
The presentation outlined three goals in particular: a 50% reduction in GHG emissions by 2030; a 90% reduction by 2040; and community-wide net neutrality by 2045. These reductions are based on the 2019 baseline for GHG emissions, which was calculated in an inventory by Miami graduate students in a separate presentation to council on Tuesday.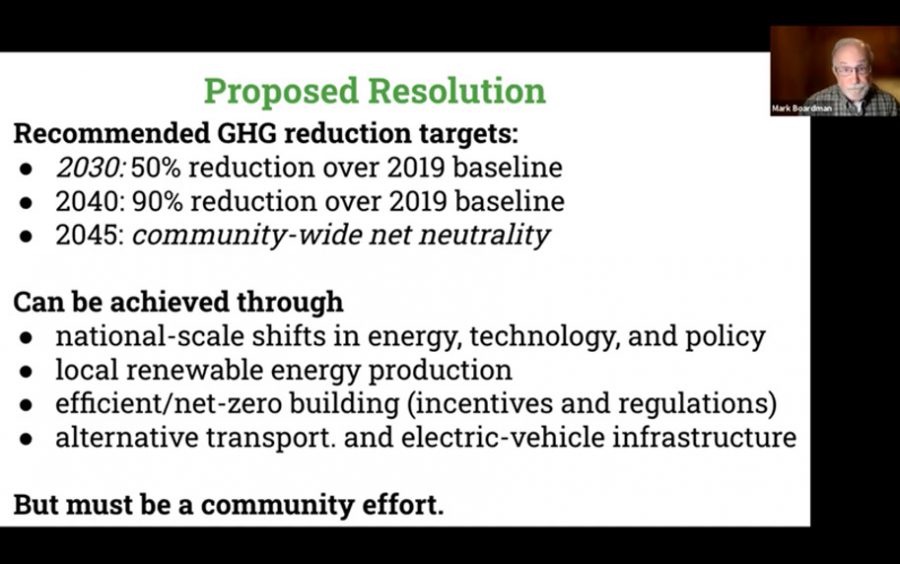 During the inventory presentation, environmental science graduate student Carly Dovale spoke about the local government and community-scale operations that contributed to GHG emissions in Oxford for the 2019 calendar year. Waste/waste water and commercial energy are significant sources of emissions in the community, averaging 45% and 60% respectively. 
Now that "ambitious targets" for reducing these emissions have been set, Prytherch and Boardman said the OCASC and city must work together to create action plans that can be immediately implemented. Some of those projects are already in the works, like a proposed solar array that will cover an old landfill by Chestnut Fields.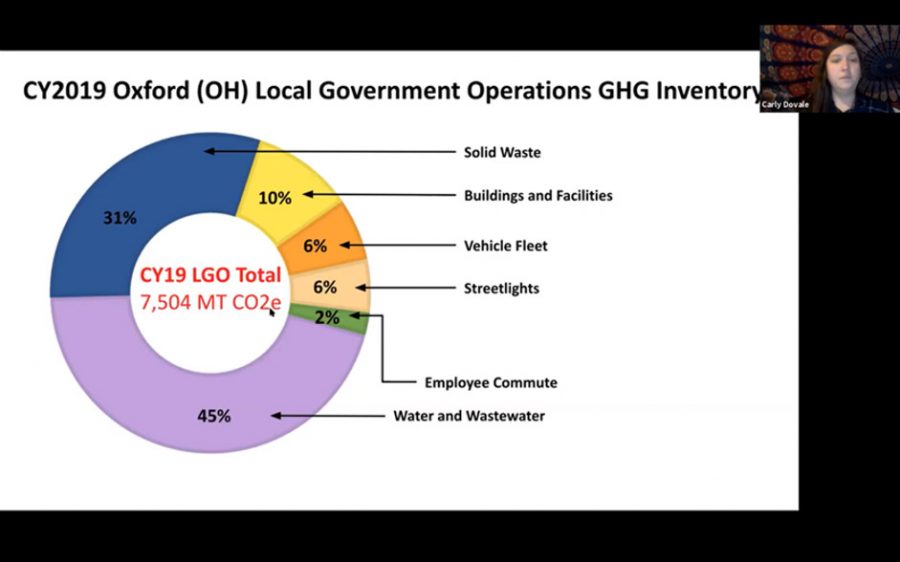 Vice Mayor Bill Snavley mentioned other projects that the city is considering, including LED light bulbs for street lights, an all-electric city vehicle and more electric charging stations uptown. Snavely also said that individual residents can start implementing certain changes now by investing in solar energy and other renewable forms of energy. 
"We have a pretty good community, and most people are educated enough to understand that this is a reality we're facing," Snavely said. "There's a lot of…research that's been done on climate change and how pervasive it is, how real it is and how it affects us."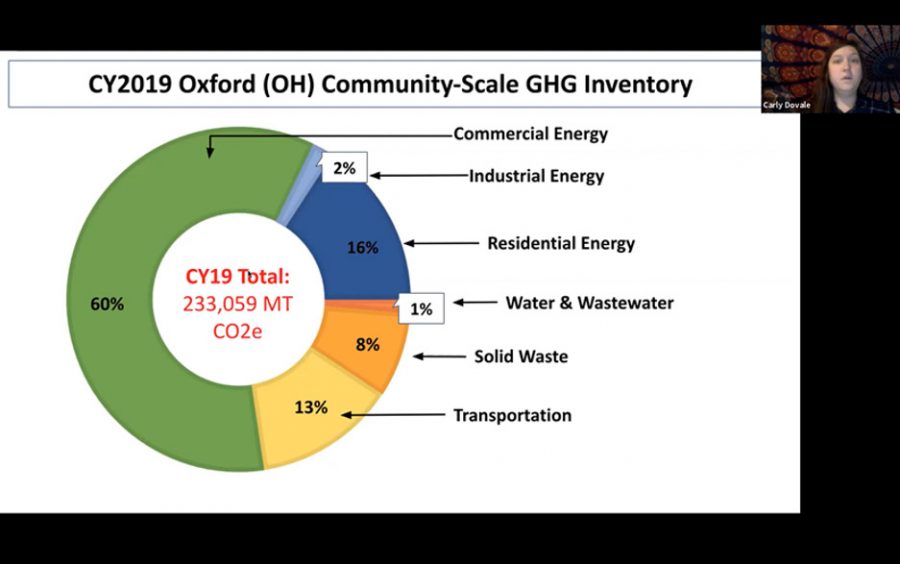 Councilor Chantel Raghu was also on board with the new targets. Raghu has worked on several environmental projects over the last year, including the "Solarize Oxford" initiative. Her work and passion for battling climate change align with the council's goals. 
"Not only are (the goals) attainable, but they are necessary. We have every obligation to protect our home, our air, our water," Raghu said. "And we need to change our culture — endless growth shouldn't be the goal. The goal should be for everyone to have a good quality of life… and that we always need to live within the ceiling of our climate and what we can do in our environment and on our planet."