Miami professor helps Butler County family pay for kidney surgery
A generous Oxford resident, who may soon be out of work, helped to save the life of a woman she had never met.
Keli Thorn of Butler County suffers from polycystic kidney disease, a genetic condition that causes cysts to form in the kidneys and eventually lead to organ failure. She needed a kidney transplant.
For months, her husband Aaron Thorn stood alongside Princeton Road in Fairfield, with a sign telling passersby that his wife needed a new kidney. He posted his story on social media and WCPO TV did a story about the family's plight and caught the attention of two very generous people.
The first was Cheyenne Frappier, a Pittsburgh woman who felt compelled to get involved after seeing the story repeated on social media platforms. She also proved to be a good match and planned to donate one of her kidneys to Thorn.
But in January, 28 days before the scheduled surgery, the Thorns realized their insurance company would require them to pay a $5,000 deductible. That was when the TV story caught the attention of Pamela Chisum, an assistant professor in Miami University's Farmer School of Business.
Chisum, who had never met the Thorns, gifted them the $5,000.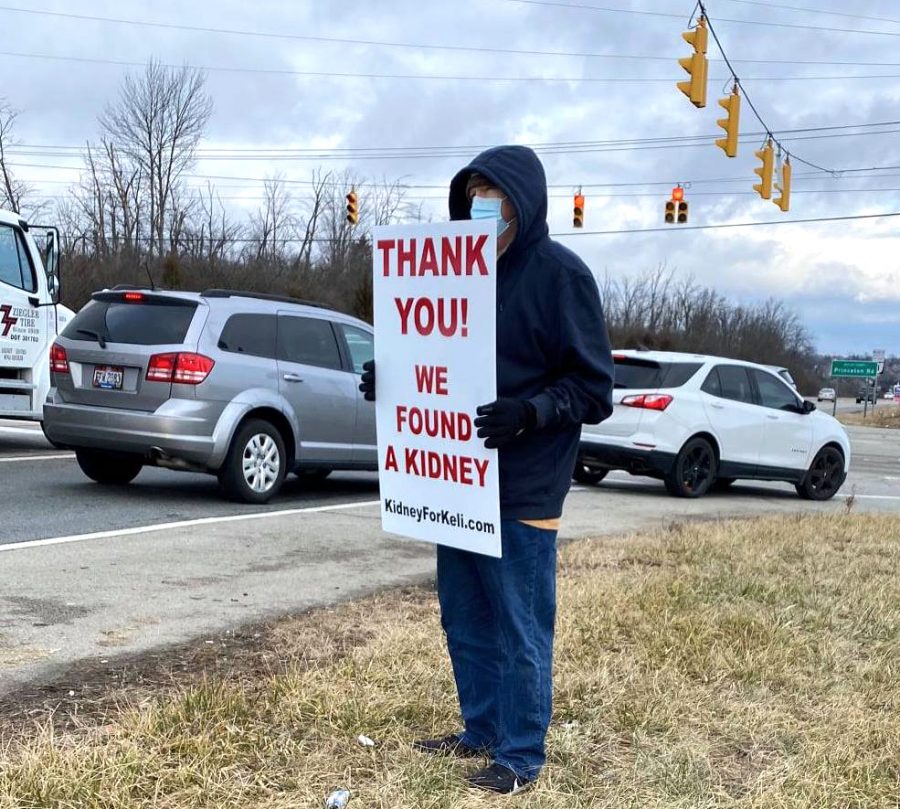 She said her own father, Clay Chisum, was a recipient of a heart valve replacement before his death in 2018. Using the inheritance left by her father, Chisum offered to pay the deductible for the Thorns. 
"I saw the story and I had been paying a lot of attention to COVID-19 and the numbers of families being affected," said Chisum. "Eight percent of my students have had COVID. Most of them have lost family members from it. And when I saw the story it just stood out for me." 
Keli Thorn was diagnosed with polycystic kidney disease in 2009 when she was 32. In September 2019, Keli was told her disease reached stage four. The Thorns, who celebrated their 24th wedding anniversary March 3, have four children ages 12 to 22.
More than 109,000 people are in need of some type of organ transplant, according to the Health Resources and Services Administration. Kidney transplants are by far the most in-demand.
Keli Thorn's transplant went well.
"Keli has been out of hospital four weeks and she is responding very well with medication," said Aaron Thorn earlier this week. 
In videos posted on the Thorns' Facebook page "Kidney For Keli," Aaron Thorn explains the postoperative experience and care for his wife. She is on drugs to help her recover, and the family is still fundraising because the medication is very expensive. He also posts the stories of other people in need of organ donations.
Chisum said she decided to help the Thorns because she wanted to make a difference in someone's life.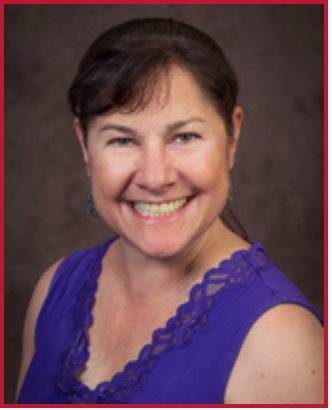 "I just said 'you know what? I have some money from my inheritance and instead of just donating to some environmental organizations, which is what I normally do, here was a family, a name that I could put a face to, somebody that I could make a difference in their life," said Chisum.
She has yet to meet the Thorns, but said they plan to meet after the COVID-19 crisis has passed and the country fully opens up. 
What makes Chisum's generosity all the more remarkable is that she may soon be out of a job. 
 "It is my final year in my visiting assistant professor contract," Chisum said. "Those contracts are good for five years. The business school did create three openings for lecturer positions . . . I have applied for that and there is also a nationwide search for a job. So, I have no idea if I will have a job come fall or not." 
Donations to support Keli Thorn can be made at helphopelive.org, an online site that helps with fundraising for medical cases. The organization pays medical bills and related costs directly.