Miami leads in esports and innovative gaming as it gains traction
Overwatch, League of Legends, how about Rainbow Six Siege? Any of these ring a bell? You'll hear these popular video game titles a lot more as competitive esports continue to grow on college campuses — including Miami University.
Miami has had a strong esports club scene based off of popular video game titles such as SuperSmash Brothers and League of Legends with at least 600-700 students participating in the club organizations. 
In 2016, Glenn Platt, the C. Michael Armstrong Chair of Interactive Media and professor of marketing at Miami, and Phill Alexander, assistant professor of game studies, came together and made Miami University the first Division I university to start a competitive varsity esports program. 
"I get weekly phone calls from other universities asking for help in trying to build up their own esports program," said Platt. "I've been on many workshops, panels and conferences and even consulted with companies such as Procter & Gamble about esports marketing."
Miami was ranked the number one school in the country for having the best esports program by three different organizations.
Parents who lecture their children to stay off the video game might want to reconsider, as the market for esports continues to grow. According to businessinsider.com, the esports market should surpass $1.5 billion by 2023.
"Younger generations both men and women watch more esports online than any other traditional sport combined," said Platt. "It's just a matter of time before esports becomes widely popular and, as a university it's our job is to cater to the students, we have to do the things that matter to them."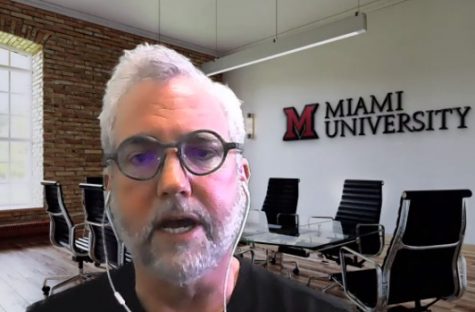 Jude Killy, deputy athletic director at Miami, said the potential for esports at Miami and other universities is unlimited. 
"There is so much opportunity growth in many capacities, from the base of who is competing, to the audience, advertising, watching," said Killy.
Although sports is in the name, there is debate over whether esports should be considered a sport at all.
"Someone could sit around watching somebody else play a golf game and would consider that a sport," said Platt. "If you say it's not a sport cause there's no running around you're going to have to say NASCAR isn't a sport either. You can't pick and choose."
In the videogame Starcraft, a skilled esports player may make up to 600 individual actions per minute, this requires hand-eye coordination worthy of an NFL quarterback.
"If you look up the definition of sport, literally, it is an activity that involves physical exertion and skill," said Killy. "This checks both boxes."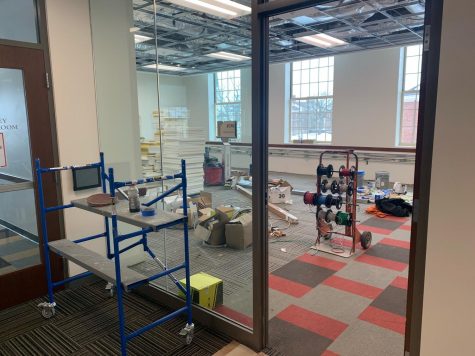 Esports players attend practice sessions like they would in traditional sports. Players devote time to perfecting their craft and training to be better. 
"We put our time into our practice/scrimmage sessions with other teams two to three times a week. We have to work hard to meet certain rankings," said Justin Schwarzer, a varsity player on Kent State's Overwatch team. 
"Training does stay consistent," said Jake Gerding, a Call of Duty esports player at Miami. 
Miami has an ongoing construction project in the Armstrong Student Center for an esports space. The area will be a space for competition and public esport space students may attend. Any student can come in and play esports. If a student is interested in joining, they can try out for the team.