Statewide COVID-19 hospitalizations decrease; Extreme weather delays vaccinations
Butler County had just one death related to COVID-19 this week, but state officials said Ohio shouldn't declare victory over the pandemic just yet. 
Similarly, the county has seen only 11 hospitalizations and statewide hospitalization numbers continue downward, with 1,516 reported Thursday, according to the Ohio Department of Health. According to the county's health department, the seven-day case count as of Feb. 17 was 2,354.
"Vaccines are working very well but our national vaccination effort needs more time. We  cannot declare victory yet," Dr. Bruce Vanderhoff, Ohio's chief medical officer, said Thursday. "Masking and distancing will be key to living our lives more normally in the spring."
Within the last week, snowy road conditions resulted in some vaccination appointments being rescheduled. Ohio Gov. Mike DeWine reminded Ohioans during his Thursday press conference that they should contact their health care provider if they need to reschedule vaccination appointments, or to make sure the provider is open if there is bad weather. 
Despite the weather, Ohio received 29,000 doses of the first round of vaccinations and 28,000 of the second dose Thursday. "That's not bad considering the situation," DeWine said.
As of Feb. 17, 38,124 doses of the vaccination had been administered in Butler County. The CDC, as well as Butler County Health Department, reminded people to continue to wear their masks even after being vaccinated.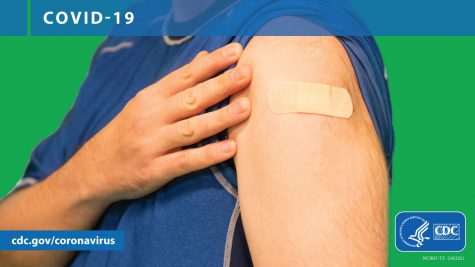 Among other COVID news, DeWine told Ohioans in his Thursday press conference, a COVID-19 maintenance program has been launched for nursing homes and assisted living communities to continue vaccinating new residents, employees and anyone who may have hesitated to receive the vaccine the first time around. 
"Half of the COVID-19 deaths Ohio has seen occurred from these communities," DeWine said. "We would love for everybody, in every nursing home, who works there and lives there, to have the vaccine."
New nursing home residents, as well as those who have previously declined the vaccination, will have the option made readily available to them again, explained Ursel McElroy, director of The Ohio Department of Aging.
Ohioans can expect a conversation regarding visitation to friends and family in nursing homes in next week's press conference, 2 p.m., Feb. 25, McElroy said. 
"We are constantly evaluating this… having the right conversations… looking at the right things," McElroy said. "There are a lot of layers to this, but when you get down to it we want to connect people as quickly as possible and safely as possible and I look forward to this conversation next week."
Miami University is seeing far fewer cases this semester as well. According to Miami's COVID-19 Dashboard, only 70 positive cases have been reported since Jan. 22. Ongoing surveillance and wide-net testing will continue throughout the semester.
According to CNN, on Tuesday, President Joe Biden said 600 million doses of the COVID-19 vaccine would be available by the end of July. This would be enough to fully vaccinate all Americans.
Virtual Town Hall meetings are scheduled to occur during the next two weeks for Ohioans of different demographics. The meetings will answer questions citizens may have and help people feel more comfortable with the vaccination process. They are scheduled as follows:
Monday, Feb. 22, 6:30 p.m. – African-American Ohioans

Tuesday, Feb. 23, 6:30 p.m. – Hispanic/Latino Ohioans

Monday, March 1, 6:30 p.m. – Asian-American and Pacific Islander Ohioans

Tuesday, March 2, 6:30 p.m. – Rural Ohioans
The meetings will be available through the Ohio Department of Health's social media pages as well as at coronavirus.ohio.gov/townhall.