A love for baking turns into a business for former Miami student
As a child, Luke Heizer loved to watch baking and cake-decorating shows on television. He remembers taking trips with his babysitter to the local library, where they'd search for cookbooks to bring home with new recipes to try.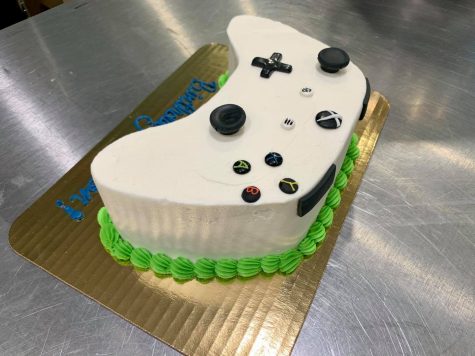 In 2012, the then 12-year-old sold his first cake to a co-worker of his mother. This transaction was the start of what is now Luke's Custom Cakes and Cupcakes LLC — a home-based bakery out of Trenton, Ohio that offers made-to-order cakes, cupcakes and cookies, along with many other seasonal treats.
The bakery offers a wide variety of flavors and designs. Pricing varies depending on the order. 
Heizer, now 21, has grown up with his business. Without any formal culinary training, he said his skills developed as his business expanded.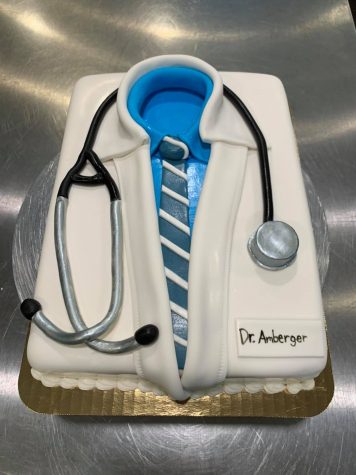 "I've actually never taken a cake decorating class, I've always just seen stuff online or on TV," Heizer said. "Starting out, YouTube was my best friend." 
A former student at Miami, Heizer said the bakery has evolved into a full-time job. 
Every day, Heizer wakes up to an electronic inbox full of customer inquiries. After answering emails, direct messages and missed phone calls for a few hours, he gathers his ingredients and gets baking. While business varies depending on the time of year, Heizer said that during his busiest weeks, he has 30 or so orders to fill.
 Although based in his mother's kitchen in Trenton, about 15 miles east of Oxford, Luke's Custom Cakes and Cupcakes began offering delivery to Miami students last fall. Heizer saw a significant increase in business, as many parents placed custom orders in efforts to encourage their students amid the COVID-19 pandemic.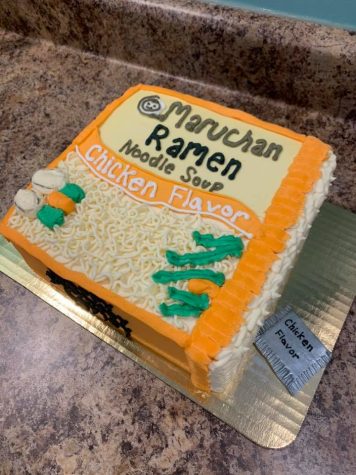 This boom in business has allowed Heizer to be more creative with different designs. Word of his business spread on the Miami Parents Facebook page. He even came up with a coronavirus design.
In addition to baking, decorating and communicating with customers, Heizer also heads all marketing and social media content for Luke's Custom Cakes and Cupcakes.
This task can be challenging, he said, as it is difficult to maintain an online presence during busy weeks. "There's a different type of creativity required when it comes to making organic, reachable posts."
Still, the bakery is active on Facebook, Instagram, and most recently, TikTok.
About a month after its first TikTok post, the account had accumulated about 9,000 followers; one video had more than half a million views. Heizer says he loves the new platform because it allows him to share the baking/decorating process, giving customers a behind-the-scenes view. 
Posts to his Facebook page are filled with appreciative comments from happy customers, as well as people just marveling at his creativity.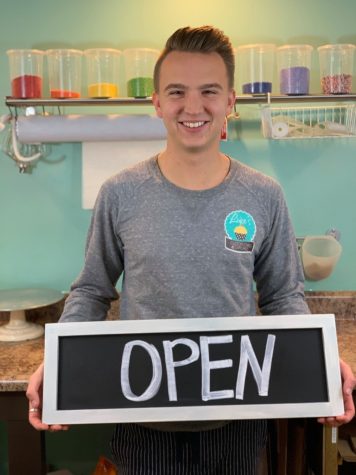 "This would be the only way I would eat sushi," said Kathy Johnson Pena about a cake crafted to look like a stack of the fishy delicacies.
A picture of his COVID-19 cake garnered 79 likes and several comments:"Clever, super cute  — and no doubt, tasty!" said Rebecca Butler Mona.
While many businesses have struggled this past year, Luke's Custom Cakes and Cupcakes has had its best year yet, Heizer said. 
Due to the ongoing COVID-19 pandemic, people are not going out and celebrating life events, such as birthdays and anniversaries. Because of this, Heizer said, more people are placing cake and cupcake orders because it gives them something to celebrate with. 
To meet the demands of his blossoming business, the former Miami business student has put his studies on hold for now. In regards to future plans, Heizer hopes to move the bakery to a storefront in the near future.