L.A. Chargers appoints Miami alum as its run game coordinator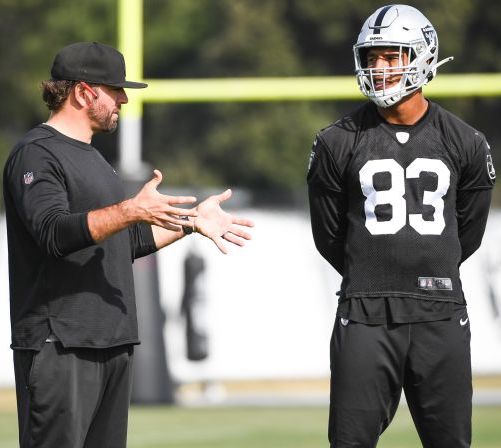 Miami University alum Frank Smith was named the new run game coordinator for the Los Angeles Chargers of the National Football League (NFL) Tuesday. 
An offensive lineman for the RedHawks, Smith graduated from Miami in 2004 and worked as a graduate assistant with the school's football program until 2006. He then served as an offensive coach at Butler University for four years before making the jump to the pros. 
Smith served as assistant offensive line coach with the New Orleans Saints from 2010 to 2014, and he was then hired as the tight ends coach for the Chicago Bears, where he stayed until being hired by the then-Oakland Raiders for the same position in 2018. 
Smith has played a role in the development of multiple top-ranked players and Pro-Bowl selections, including tight ends Jared Cook and Darren Waller with the Raiders and tight end Zach Miller with the Bears. 
His hiring is one of the first under Chargers' new head coach Brandon Stanley, who served as head coach of the Bears while Smith worked in Chicago. 
Smith is one of a number of former Miami coaches and alumni currently holding positions in the NFL, including Sean McVay, head coach of the L.A. Rams; John Harbaugh, head coach of the Baltimore Ravens; Bobby Johnson, offensive line coach for the Buffalo Bills; Aaron Kromer, run game coordinator for the L.A. Rams; Chris Shula, outside linebackers coach for the Rams; and Deland McCullough, running backs coach for the Kansas City Chiefs.