Thanksgiving travels cause spike in COVID-19 cases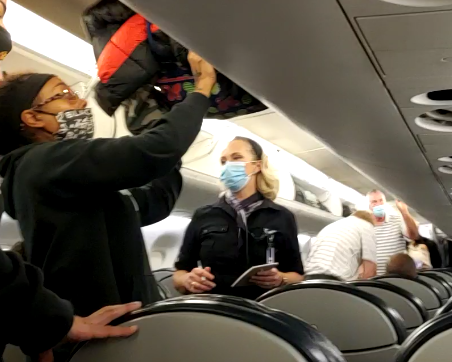 People gathered and traveled over the Thanksgiving holiday. And now there are too many COVID-19 cases for contact tracers to keep up, Butler County General Health District announced in a press release Tuesday.
Previously, the county's contact tracers interviewed and isolated each positive COVID-19 case and then reached out to their recent contacts to let them know they'd been exposed. Butler County's team of more than 150 contact tracers will now primarily focus on the most high-risk situations and will ask people who test positive to reach out to the people they've been in contact with themselves.
"Due to the unprecedented volume of cases, we are currently experiencing, and to protect our most vulnerable citizens, the Butler County General Health District (BCGHD) must pivot and prioritize case investigation interviews of people who have particularly high-risk situations," the press release said.
Jennifer Bailer, Butler County health commissioner, said when cases are as high as they are now, contact tracing becomes less effective. She urged Butler County residents to become more rigorous in following CDC protocols. 
"When case numbers get as high as they are currently, research shows that contact tracing is of limited use in a community," Bailer said. "It is really incumbent upon the community to not give COVID what it needs to spread. We know what to do to stop this pandemic — stay apart, wear a mask. COVID cannot spread without human hosts. If we stay apart we can decrease this pandemic."
About 100 of Butler County General Health District's contact tracers are Miami University students contracted as part of a joint $275,800 program between the county and the university. The Miami students work remotely and are continuing their efforts from home after many left Oxford for winter break.
Kendall Leser, director of Miami's public health program and principal investigator on the project, said the influx of new cases has overwhelmed the team's ability to reach out to everyone they'd like to. "What we've been doing is shifting our priorities to focus on disease investigation," Leser said. "That's where we call and isolate the cases that come in and then ask those cases to inform their contacts of the need to quarantine."
Leser said contact tracers could go back to calling everyone who had contact with a COVID-19 positive case if numbers go down. The health district's press release said the post-Thanksgiving spike is expected to affect the county's COVID-19 numbers throughout December and into January. 
Butler County has had  more than 17,000 cases of COVID-19 and cases have been up drastically this fall. Butler County had its highest number of new cases in a day Nov. 24 with 380. Prior to October, the highest number of new cases in a day was 154.
Across the country, public health workers are overwhelmed. The U.S. set its record with more than 2,800 COVID-19 deaths reported Wednesday, Dec. 2.
Despite cases rising, people in America are traveling more now than they have previously during the COVID-19 pandemic. TSA checkpoint numbers show Nov. 20 was the first time 1 million people had flown since the onset of the pandemic.  Over 1 million flew Nov. 25 and Nov. 29 as well.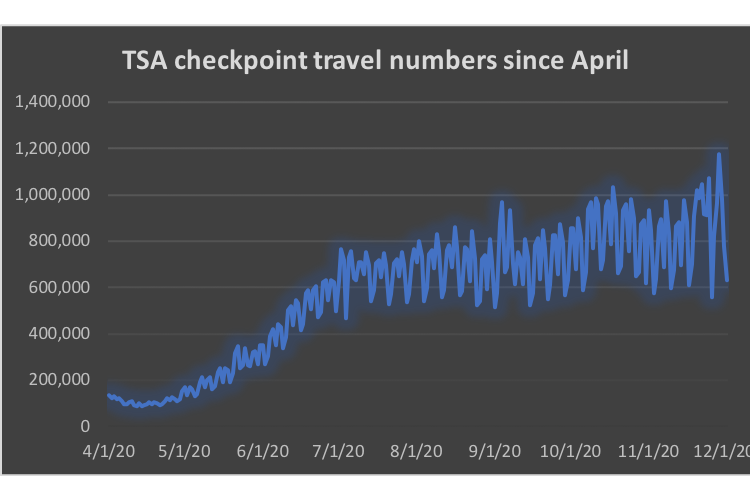 Mindy Kershner, senior manager of communications and community affairs at Cincinnati/Northern Kentucky (CVG) International Airport, said while there was more travel around the Thanksgiving holiday than any other point of the pandemic, the number of people flying through CVG was still down about 60% compared to 2019.
Kershner said the airport does not require temperatures to be taken before flying. She said while specific policies can vary by airline, all commercial flights flying through CVG require a face covering to be worn. Face coverings are also required while inside the airport.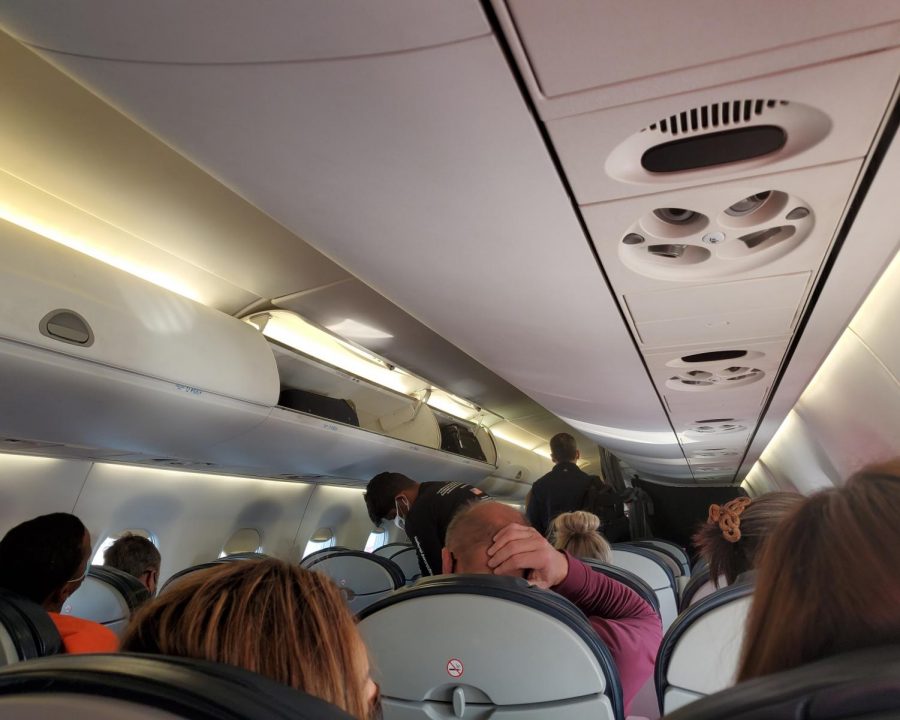 Kershner said the airport has strengthened its safety protocols by installing more hand sanitizing stations, increasing signage about social distancing, installing plexiglass guards at locations where employees interact with someone and by having housekeeping staff wipe down frequently-touched surfaces. 
 "The work we have done within our facilities is critical to making passengers feel comfortable and confident coming through the airport no matter their reason for travel," Kershner said.
Despite airport employees coming in contact with hundreds of people a day, Kershner said workers aren't required to be regularly tested for COVID-19. Kershner said she wasn't aware whether there had been any outbreaks among airport staff.
The Center for Disease Control (CDC)  recommends avoiding travel at this time. 
"Travel can increase your chance of spreading and getting COVID-19," the CDC website says. "Postponing travel and staying home is the best way to protect yourself and others from COVID-19."
The CDC advises people who choose to travel that they and those they're visiting avoid the following: 
Going to a large social gathering like a wedding, funeral, or party.

Attending a mass gathering like a sporting event, concert, or parade.

Being in crowds such as in restaurants, bars, fitness centers, or movie theaters.

Being on trains, buses, in airports, or using public transportation.

Traveling on a cruise ship or riverboat.
At least 275,000 Americans have now died from COVID-19, including 154 residents of Butler County.
Bailer said with cases on the rise throughout the community, people are wise to stay home. 
"The very best thing to do at this time is stay home as much as possible, stay apart from others, and wear a mask if you must go out," Bailer said. "Work from home if you can, and order take-out for dinner."