Contactless food delivery keeps customers and employees safe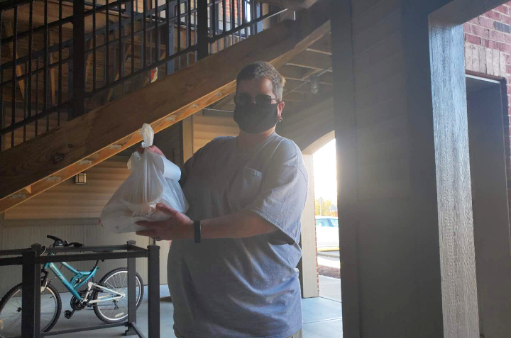 "We need to wear gloves and a face mask for food delivery. If you see me, please call me Dr. Joey." 
That's what Joey Yang, an owner of Oxford's Asian Market, 5930 Fairfield Road, said about his work as a food delivery worker. "People not only order the food, but they also buy the groceries on our WeChat program, the food and goods must be safe and clean," Yang said. 
Before workers deliver the food, they must disinfect the food bag and the car. "I think the disinfection work is necessary, but we also need to consider social distancing," Yang said. 
For avoiding close contact, many delivery services such as Oxford To You, DoorDash, Uber Eats and WeChat have introduced contactless delivery options to reduce the risk of spreading the virus between the driver and customer. 
People need to make an online payment for selecting the contactless option. 
Bo Su is a Miami University student who thinks that contactless delivery is a good way to keep social distancing during the pandemic.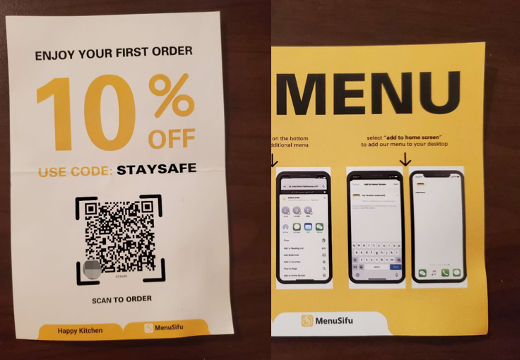 "During the pandemic, I prefer the contactless service rather than giving cash to drivers. You know, it is possible to have close contact with drivers that if you make an in-person payment," Su said.
For DoorDash customer service representative Bang De Asis, the contactless option was a good choice.
"Actually, the no-contact delivery option is very convenient since it limits and avoids close contact between the driver and customer," De Asis said. 
DoorDash does not only focus on social distancing, but the food and service quality are also important for them to improve customer's experience. 
"DoorDash required partnered restaurants and stores to follow the safety health protocols, even before this pandemic," De Asis said. "We also notified customers for the safety health protocol where they can report drivers who are not following these protocols to customer service."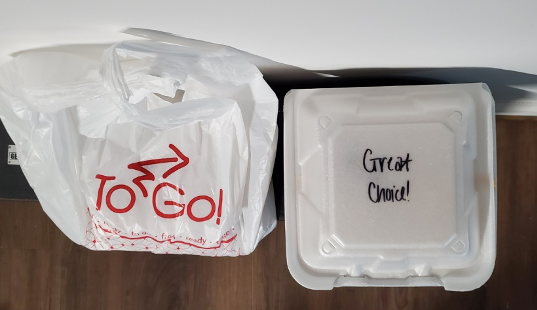 COVID-19 has led to challenges in food delivery service, and people are trying to respond to the challenge by making new rules and options. The contactless option seems the best, but not without problems. 
"Sometimes we receive a lot of concerns from customers that food was not delivered to their addresses," De Asis said. "So, this is bad for the drivers since DoorDash will penalize them if we process compensation for the customers who did not receive their orders. And sometimes there are abusive customers who are asking (for discounts) for multiple deliveries."
During the pandemic, drivers are risking their health to keep people fed. The drivers are offering improved service so customers keep ordering and the drivers keep making money.
According to a report by Research and Markets, a major market research firm, demand for food delivery exploded with the COVID pandemic as consumers self-isolated and restaurants closed. Standard driver services began to expand into the grocery delivery market.
For example, the report noted that Uber Eats and Deliveroo have recently expanded into grocery deliveries. Both services recently announced partnerships with several supermarkets and convenience stores that will allow customers to order a selection of essential food, cleaning and hygiene products to be delivered to their homes.