Ban of app vital to Chinese impacts students, Oxford business
President Donald Trump's order to ban the popular online social network WeChat, due to go into effect this Sunday, Sept. 20, will have a significant negative impact on Chinese students and businesses in Oxford and elsewhere in the United States.
The president's executive order prohibits the use of WeChat for money transfers or mobile payments. Beginning Sunday for WeChat and Nov. 20 for the online service TikTok, the order bans any internet hosting services from allowing the apps to be used in the United States.
The administration says that the China-based apps allow for the collection of personal data from American users that can later be used for malicious purposes without the users' knowledge.
If those concerns are resolved by Nov. 20, the executive order may be lifted, according to the U.S. Department of Commerce.
Both WeChat and TikTok have millions of American users, and the Trump administration's actions will have an impact on the lives of many of them.
"We need WeChat to communicate with our families because my parents are still in China and we meet on WeChat every weekend," said Bo Su, a Miami University student.
The executive order would ban China's most popular app from Apple and Google stores. WeChat has 1.2 billion users every month. The app is the way Chinese students talk to their families, connect with their friends and sell things. It was a vital communication link between Miami students and their families in China during the early months of the pandemic last spring as students made decisions on whether it was safer to stay in Oxford or to return to China. 
According to the U.S. Census and Miami's Offices of Institutional Research, the university's Chinese student population had increased by 2,000 over the previous 10 years, as of last spring. That has led to a surge in Chinese-owned restaurants and supermarkets in town, as well.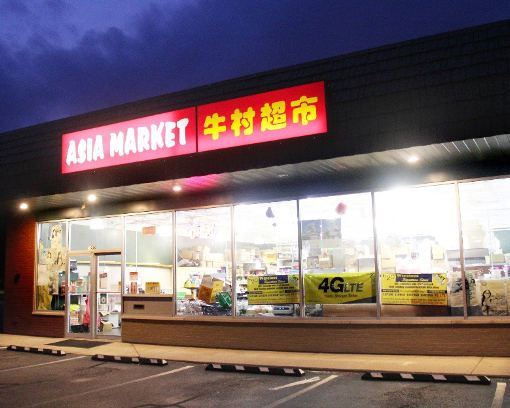 "The mini-program is useful for me. I subscribed to many of these in my WeChat account," said Kaifeng Peng, manager of the Asia Market grocery, 5930 Fairfield Road. "As a shop manager, WeChat allows me to connect with suppliers, customers and my boss. As a WeChat user, I use WeChat to read stories, get news and transfer money." 
The store has a mini-program on WeChat that allows customers to order and pay for groceries. 
According to a report on CWA, a Chinese internet marketing site, there are about 70,000 Chinese companies running mini-programs on WeChat like the one for Asia Market. 
Chinese restaurants make up almost 20 percent of the sit-down dining options in Oxford, which includes the Uptown area, where students mainly eat, and the surrounding areas inside the town lines, according to the city's economic development office.