How to celebrate Fall during a global pandemic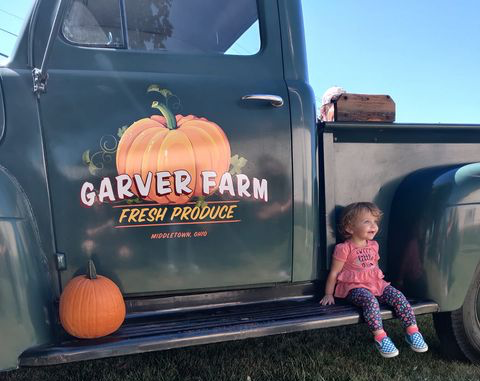 Fall, the season of turning leaves, festivals, pumpkins and Halloween, will look a little different this year thanks to fears about COVID-19.
Although many traditional activities are still happening, they're happening with regulations and guidelines. Ohio Gov. Mike DeWine released Halloween guidelines for 2020, discouraging group gatherings such as haunted houses and hayrides and urging people to find socially-distant ways to trick-or-treat.
The city of Oxford announced its trick-or-treating will be from 5:30 p.m. to 7:30 p.m. Saturday, Oct. 31.
Here's a list of some places around Oxford where you can enjoy fall activities. The accompanying photos were provided by readers who responded to our Facebook request to share photos they had taken at local farms.
Butterfields Farm Market, 4000 Oxford Trenton Road, open from 9:30 a.m. to 6 p.m., offers a corn maze, pumpkin patch, hayrides (to be determined) and vegetables sales. 
Wendel's Farm, 8134 State Line Road., Brookville, Indiana, is open through Oct. 31 and offers a corn maze, petting farm, straw maze pumpkin patch, fall mums, little farmer milking activity, combine slide, sale of fall decorations, baby animals, campfire packages, school tours, tumbling tubes, pedal carts, education center, hayride, ring toss, corn hole, duck races and a trike track.
Wendel's will have a Kids Pumpkin Hunt at 2 p.m., Oct. 17 for children ages 5 and younger, and another pumpkin hunt at 2:30 p.m. for those ages 6 to 12. 
The farm hours are noon to 9 p.m. Fridays; 10 a.m. to 10 p.m. Saturdays and noon to 6 p.m. Sundays. Admission is $9 for adults, $8 for seniors, $8 for children 12 and under and free for children two and under.  More information is available by calling (812) 775-9051.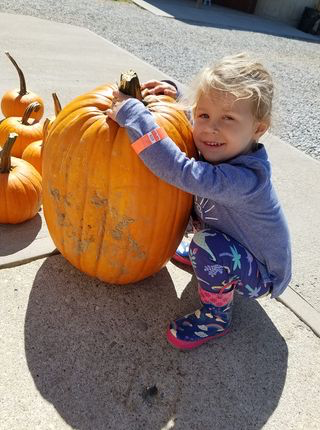 Brown's Family Farm Market, 11620 Hamilton-Cleves Road, Hamilton, is open daily from 9 a.m. to 7 p.m. through Oct. 31.  Brown's is offering hayrides from 11 a.m. to 6 p.m. Saturdays and Sundays, as well as daily attractions that include a pumpkin patch, corn and straw mazes, farm animals, picnic and play areas, photo opportunities and flower and vegetable sales. More information is available by calling (513) 738-0404.
Jackson Family Farm, 6760 W Alexandria Rd, Middletown, offers Fall on the Farm from 11 a.m. to 6 p.m. Saturdays, and noon to 5 p.m. Sundays through the end of October. This farm charges $10 per person and offers farm animals, a chance to make animal feed, pedal tractors & implements, pumpkin patch, play in the hay, corn barn, corn maze, hay tower & slides, a hayride to feed cattle, farm equipment, fall food, corn cannon, pumpkin cannon and fire pits.
Garver Farm, 6716 Hamilton Lebanon Road, Middletown, (513) 539-6366, is open 10 a.m. to 6 p.m. Monday through Saturday, and 10 a.m. to 5 p.m. Sundays through Oct. 31. Garver is featuring a Harvest Festival from 10 a.m. to 9 p.m. Saturday, Oct. 3, in addition to hayrides, apple sales and tomato sales the rest of the month.
Barn-n-Bunk Farm Market, Rt. 73 Wayne Madison Road, Trenton, (513) 988-9211, features face painting, pumpkin painting, pony rides, a mining company, food, pumpkins, pottery painting, hayrides, mini train ride, pedal tricycle, corn maze, scooters, pedal tractor pull, batting cage, duck races, mega tiles and a petting zoo. It will have helicopter rides and a Fireman's Weekend from noon to 5 p.m. Oct. 10 and 11; an antique farm machinery show from noon to 5 p.m. Oct. 17 and 18, and a cowboy reenactment from noon to 5 p.m. Oct. 17 and 18. Admission is $8 the activity package and $5 for adults. Children under two are free.
Hanover Winery, 2165 Morman Rd, Hamilton, (513) 863-3119, is offering Wine & Design Nights from 6 p.m. to 8 p.m. Thursdays for groups of four to 10 people, priced from $20 to $22 per person and wine tastings for $12. The winery is hosting a Falling for Fall event that includes creating your own wine-bottle scarecrow from 6 p.m. to 8 p.m. Oct. 8.