Oxford Farmers Market cultivates community during COVID-19
The Oxford Farmers Market remains a viable and safe way to enjoy the outdoors while perusing local produce, artisan wares, flowers, and to-go coffee. Now with their new e-commerce website, customers also have the option to purchase and pick-up at the market.
Offering two weekly events, the Tuesday evening market is from 4 p.m. to 7 p.m. at the parking lot adjacent to TJ Maxx and Moon CO-OP, at the corner of Locust and Wells Mills Drive. The Saturday Farmers Market, from 9 a.m. to noon, is in the city-owned parking lot north of Memorial Park in the center of uptown Oxford.
"COVID-19 has opened people's eyes and now they are realizing local food and goods are the way to go," said Larry Slocum. Elected by the Market council, Slocum has been market manager for 16 years.
"I basically grow farmers. As long as you provide the farmers, people will come," Slocum said.
To comply with state and local COVID-19 guidelines, vendors and customers must be masked at all times, all vendor tents and carts are spread out more than six feet apart, and there are five sanitation stations throughout the market. 
"It's a huge team effort," Slocum said, as both vendors and customers are equally needed to be successful. The Oxford Farmers Market is a close-knit group of community members, dedicated to providing fresh food, quality goods and an engaging experience with people.
"We are extremely blessed for the loyal patronage at the Oxford Farmers Market and sales have been very steady through this season," said Craig Harkrider, owner of Stoney Hedgerow Farm.
Local vendors and fresh produce
Harkrider has been a vendor at the market for almost eight years and has been farming for almost 30 years at Stoney Hedgerow Farm in Camden, Ohio.  Specializing in garlic, offering six different varieties, Harkrider also grows and sells a variety of other vegetables — peppers, tomatoes, kale, squash and green onions — as well as eggs and bedding plants.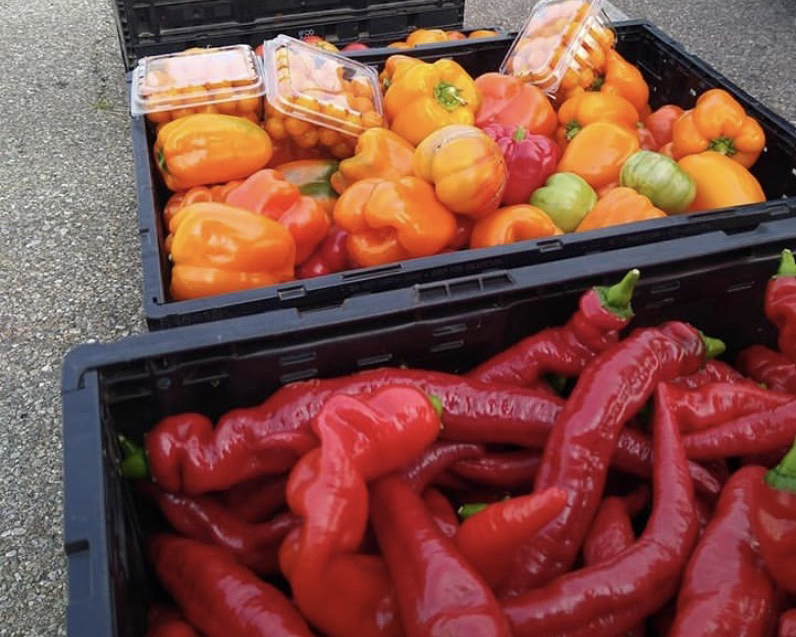 "I have been careful to organize my produce separately, using crates, restaurant trays and tables that can easily be wiped down," Harkrider. Neatly arranged in rows, Harkrider's booth is arguably one of the most colorful at the market. 
With COVID-19 rules in place at the markets, there is concern for all customers' health, Slocum said. To accommodate vendors that regularly have long lines, this week the Saturday market is expanding into an adjacent lot to allow the booths to be spread out even farther. 
For customers concerned their health might be compromised by attending the market, the Oxford Farmers Market has recently created an e-commerce site where customers can order online and then pick-up goods directly from the market.
According to Slocum, the Oxford Farmer's Market has been given a grant for $4,500 from the Oxford Community Foundation. This grant allowed the e-commerce website to get started, and also funded an iPad, computer and computer services, Slocum said. 
The foundation also gave $5,000 to the market for its children's program for next year, as it was canceled this year due to COVID-19. The children's program, called "Sprouts," includes different crafts, making food (such as husking and grinding corn for cornmeal) and having participating children visit each booth with their parents to collect supplies to make paper flowers.
"Business has increased at the market during this time and there has been a shift to more online orders and deliveries on our website," said Jennifer Bayne, a vendor from 7 Wonders Farm in Somerville, Ohio. Bayne has been a vendor at the Oxford Farmer's Market for the past three years, selling mixed vegetables and cuts of chicken, lamb and pork. 
"Overall, business has been up 15% at the market since last year," Slocum said. "Anywhere between 1,000 to 1,500 people come to the Saturday market, compared to the Tuesday market which has between 200 to 300 people each week." 
"Right now, there are about six online orders a week, and it keeps growing," said Slocum.
"We got very lucky. We sell a product that people need," said Evie Semertzides, owner of Kofinas Olive Oil. About three times a year, Semertzides returns to Greece, where her family has pressed olive oil for generations. She returns to the states to flavor and sell the oil at different markets, including Oxford's.
Currently, the Saturday market features anywhere between 35 and 40 farmers, compared to last year which had 50. This is the second year the Tuesday evening market has been open and it features about 10 booths, drawing mostly a different crowd than those who shop on Saturday, according to Slocum. When COVID-19 struck, some of the farmers dropped out of the market to sell directly from their farms to customers, he said. 
"The food system is fragile, and this (market) was a good way for farmers to contribute during the pandemic," Slocum said. 
Farmers' markets have shorter supply chains than supermarkets
The market often features live music, including musician David Sams. There are also around six other vendors — including bakers, brewers and food producers — that sell at both of the market days. Tuesday normally has one or two artisan vendors compared to Saturday which has six, sometimes more, depending on the week.
"People were shocked to find out big grocery stores' supply chains were so short," said James Bigham, baker and owner of Bigham Artisan Bread and Pastry. For almost four years, Bigham has featured cookies and cakes, and has expanded into selling artisan bread at the Saturday market events.
Because these vendors grow, bake and create their own foods and goods, the supply chain is a short one for them. 
"In such uncertain times, I think the most important thing for our customers is trust, in us, and the goods we offer," said Kim Dugan, owner of Botanical Blends. Dugan has been a vendor at the Saturday market since last year, and offers custom essential oils blend along with her homemade elderberry syrup and a new hand sanitizer.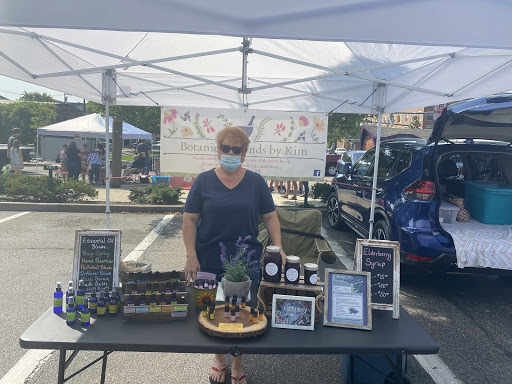 Now selling protective masks, artisan Darlene Yarnetsky and her husband have been vendors at the market for three years. Her business, Fabrications by Yarnetsky, also sells handmade purses and wallets.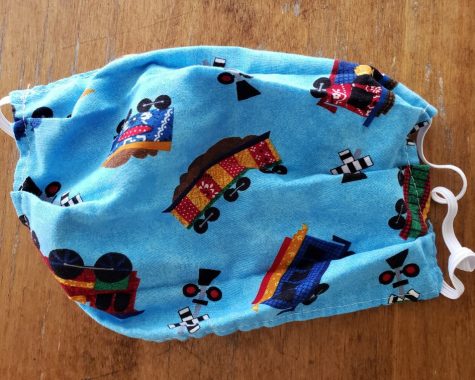 "There is a change in what people are buying, so I decided to get everyone the mask that they need," Yarnetsky said. "Adapting to situations like this is part of life."
While vendors work to adapt to the COVID-19 limitations, the Oxford Farmers Market remains a place of community and offers food, goods and a great opportunity to get outside with friends and family.
"It's a good vibe and you get the chance to build relationships with other vendors and customers alike," said Harkrider.