Miami football alumni conquer NFL week one
The NFL officially kicked off last week, and for former Miami University players Sam Sloman and Doug Costin, it was the opener of their rookie seasons. 
Sloman, a kicker, made his pro debut on Sunday night, helping the Los Angeles Rams to a 20-17 victory over the favored Dallas Cowboys. He converted both point-after attempts and was two for three on field goals after hitting his first career field goal attempt off the left upright.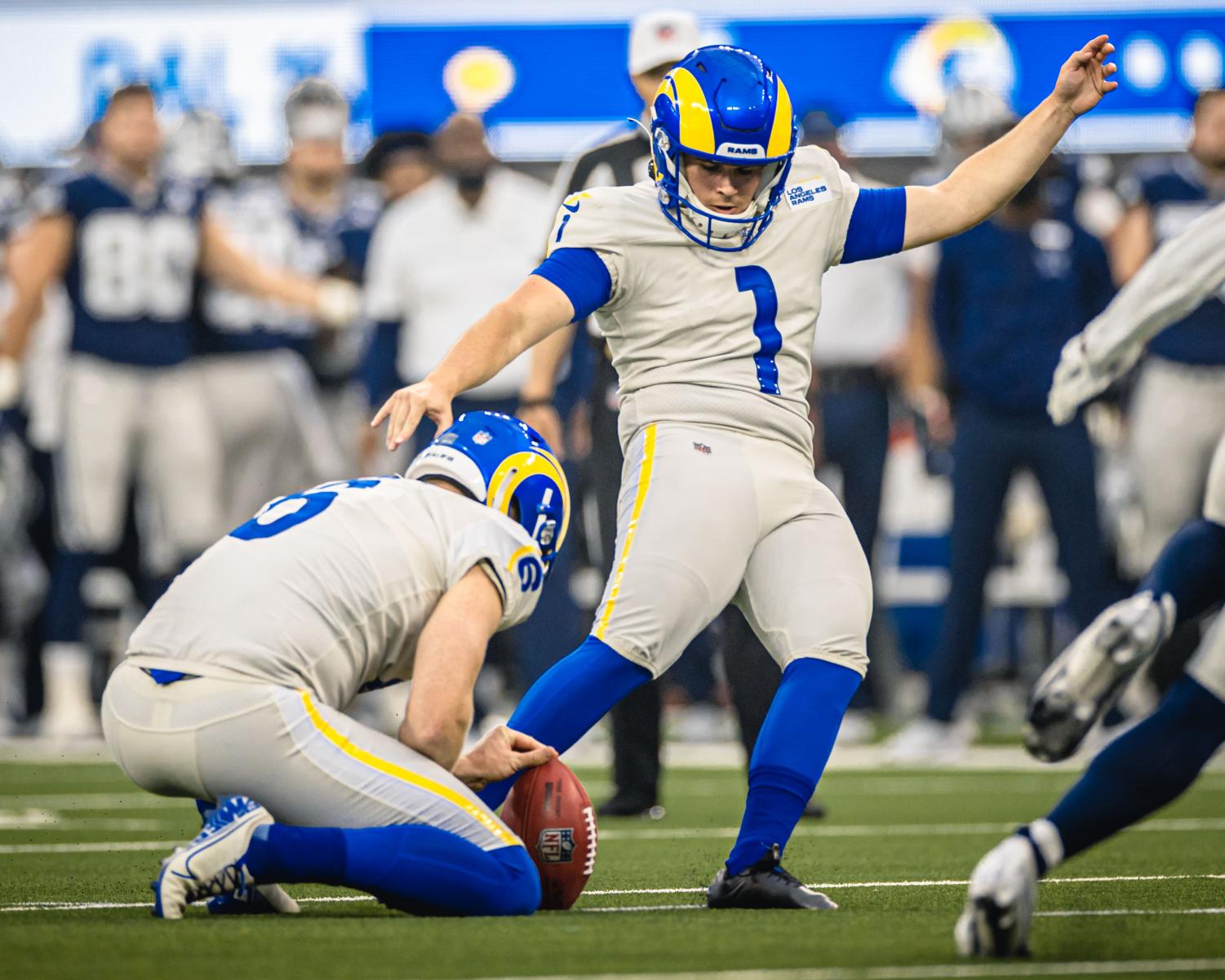 He won the kicking job after beating out former Canadian Football League all-star Lirim Hajrullahu and Austin MacGinnis in a three-way competition earlier this month.
The Rams drafted Sloman in the seventh round, making him the first RedHawk drafted into the NFL since defensive back Quinten Rollins in 2015. In his final season at Miami, Sloman converted 26 field goals in 30 attempts, setting a Miami single-season record. 
Costin signed with the Jacksonville Jaguars as an undrafted free agent in April and made the final cut for the 53-man roster last week. The defensive tackle ended his career at Miami with 178 tackles and 16.5 sacks in 50 appearances and was named first-team all-MAC his senior year.  
He was listed as inactive and did not dress for the Jaguar's Week 1 win against the Indianapolis Colts. 
Costin and Sloman are the first players recruited to Miami under coach Chuck Martin to get a shot in the NFL. 
"It's pretty awesome for those two kids individually and then obviously awesome for our football program," Martin said. "Every time you have one or two players make the NFL that draws more positive attention to your program and helps you with recruiting."
Besides helping to attract future prospects, Sloman and Costin have also given motivation to current players at Miami hoping to go pro. 
"I think anytime you see somebody around you have success it gives you even more drive to try to get there," Martin said. "It becomes more realistic." 
Sloman and the Rams will travel to Philadelphia for a game against the Eagles on Sunday, while Costin and the Jaguars will face the Tennessee Titans.