Small business adapts to COVID-19 pandemic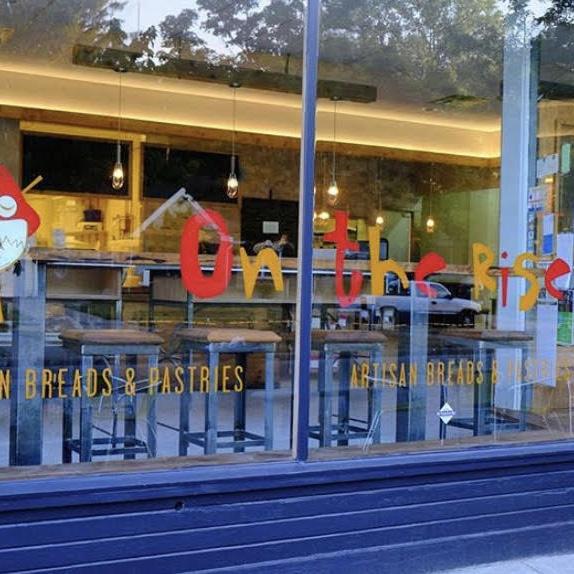 On The Rise is a neighborhood bakery that offers artisan bread, pastries, coffee, and sandwiches. Clevelanders line up around the block every morning for their daily On The Rise fix, but now have to wait in line six feet apart for their online order of baked goods.
My aunt and uncle, Adam and Jennifer Gidlow, always dreamed of opening a bakery and, in 2001, On The Rise was born. The couple worked long, strenuous hours to get the bakery on its feet. Blood, sweat and tears definitely paid off because the bakery has won many awards for its amazing bread and pastries.
Adam has a strong passion for baking the best bread On The Rise has to offer and many Clevelanders see this passion and become loyal customers. They sell out of specials in a few hours and recently started drawing more customers in with their lunch menu that includes different types of fresh sandwiches and salads.
In light of the COVID-19 pandemic, On The Rise closed for a few days to determine what would be the best solution for the bakery. During those few days, a tech-savvy employee helped Adam and Jennifer set up a website for online ordering. They decided this was the best option because they didn't want customers coming into the bakery.
After the online ordering platform was set up the bakery put in place different hours and a system for pick up. They have received feedback that there are a few glitches in the online ordering system, for example, if they run out of something on Tuesday people cannot pre-order the item for Thursday.
On The Rise is not selling or making all the products it had been, so daily sales are significantly down. When a customer walks into the bakery they are enticed by the smell and the look of pastries and cookies. Customers usually overbuy on impulse and purchase items they don't really need. "Because we switched to online ordering, customers are only buying what they need like one loaf of bread, they aren't buying coffee or an extra cookie or scone," says Adam.
On The Rise has a smaller second location in Shaker Heights, in a market hall with a few other vendors. The market hall is closed due to COVID-19, so that location is not bringing in any profit. On The Rise also sells their bread to a few local restaurants, but unfortunately, all of those restaurants are closed.
Luckily, On The Rise has not had a problem getting enough supplies, such as flour, eggs and sugar. They only ran into a problem the first week of online ordering when deliveries for produce and veggies stopped. That week was very hard at the bakery because they couldn't offer their amazing sandwiches or salads.
The pandemic has caused a lot of stress for Adam and Jennifer. They are trying to keep calm during this unbearable time. Small businesses have taken a huge hit and are all trying to stay afloat. "My sister Jennifer and my brother-in-law Adam have really persevered during this hard time and as a family, they have our unconditional support and we are continuing to buy scones, quiches and bread-like we normally would" said Sara Mansour, Jennifer's sister.
The Rise has definitely taken a hit, but they are trying to make the best out of a bad situation. "This hasn't been perfect, but we don't want to rush re-opening," said Jennifer. "The online ordering really helped us not lose business on holidays. Easter was a great success and we are looking forward to Mother's Day."
But what Adam and Jennifer are really looking forward to is the day they can see their customers smiling faces ordering a scone and coffee-to-go, or sitting at a table enjoying a delicious ham and gruyere sandwich.
Katherine Mansour is a sophomore at Miami, majoring in strategic communication and fashion.