At the regular board meeting on Nov. 16, the Talawanda Board of Education is expected to debate whether to keep the high school graduation ceremony at Miami University's Millett Hall, or move it to the high school gymnasium or football field.
The district has held commencements at Millett Hall since at least 1972, according to a former senior class advisor.
Talawanda Superintendent Ed Theroux said that Miami is raising the rate for the high school class of 2025 from $2,800 to between $7,000 and $8,000 for the one-day event.
At the Oct. 26 board meeting, Theroux asked the board to consider moving the ceremony to the high school to save money.
The relocation would involve an upfront cost of just under $19,000. This cost would include the construction of a new, reusable stage totaling to just under $12,000, 300 folding chairs totaling to $5,800 and carts for chair storage totaling just over $1,000.
Theroux said that the one-time purchases would pay for themselves in two ceremonies.
"This is obviously a question of responsible fiscal management," board Vice President Rebecca Howard said. "With the near tripling of the cost that Miami is planning to charge for the use of Millett, it makes sense to explore other options that will help control our costs."
Howard later said that she won't make up her mind on the matter until she gets an opportunity to discuss both plans with the board at their next meeting.
"I'm disappointed that Miami University can't be a better partner for us in renting Millet for a reduced rate," board member Kathleen Knight-Abowitz wrote in an email, "One that covers costs and enables us to use the facility, which is perfect for graduation."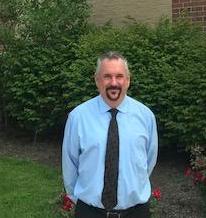 Knight-Abowitz later said that she's likely to support moving the ceremony to the high school rather than keep it at Miami because she feels it's a better long-term solution.
Board member Chris Otto said he would need to ask more questions about the plans before he could make a decision on whether to move the ceremony.
In other business, the board is also expected to hire three educational assistants and one food service worker into the district.
At the board's previous meeting on Oct. 26, the board accepted six classified staff resignations.
Talawanda's Director of Human Resources Michael Malone said this week that low pay is a huge part of the reason many of Talawanda's classified staff are resigning. He said Other districts in the area are facing the same issue.
"We recognize that an increase in pay might be a way to attract more people," Malone said.
Malone later said negotiations about a possible rise in pay for classified workers will likely take place in January.