For Yoshi Tomoyasu, life changed on July 16, 2021, after he fell 40 feet while rock-climbing at Red River Gorge in eastern Kentucky. He suffered a spinal cord injury that left him paralyzed from the belly button down. 
Yoshi, 49, returned to his Miami classroom for fall semester of 2022 to continue his passion of teaching biology. 
Although he has no movement below his belly button, he said he still feels a burning, pain sensation in his lower body 24/7. He said he needs teaching more now than ever to keep him busy and distracted. 
"For me, having this kind of normal life means a lot to give me some sense of normalcy," Yoshi said. "When I'm teaching I can sort of ignore those burning sensations."
Yoshi said his wife Chie, and their son, Kye, who is a senior at Miami, supported him following the accident by taking care of him at home and being available whenever he needed help.
Yoshi said that one of he and Chie's favorite activities was to visit cafes in Oxford and surrounding areas. Now, he said he is unable to visit some of the places he loved because they have non-accessible bathrooms or no entrance ramp. 
He said that when he is greeted by a smooth ramp at the entrance of a cafe, he feels accepted and included. 
"Before the injury, I don't remember seeing anyone in a wheelchair in my life wherever I go and that is not good," Yoshi said.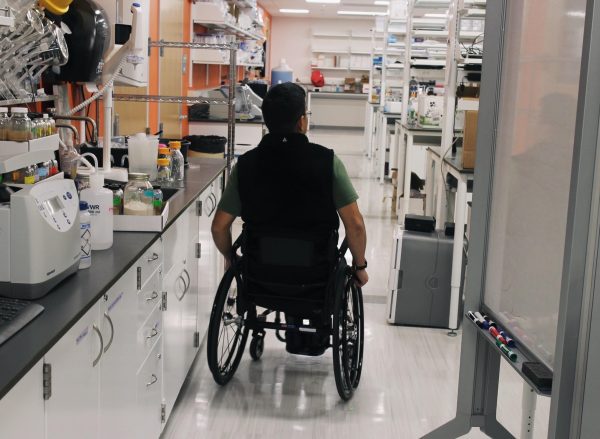 He said he has made it his mission to be as visible as possible in everyday life, so people recognize people with disabilities. He said he wants to be seen as he is and as nothing special. 
"Instead of making some movement to sort of force people to think that way," Yoshi said. "I just wanna be around to be seen so people start noticing us in everyday life."
He said he does not want to be considered "inspirational," but rather a mundane part of a more inclusive society.
The couple said they navigate life one day at a time.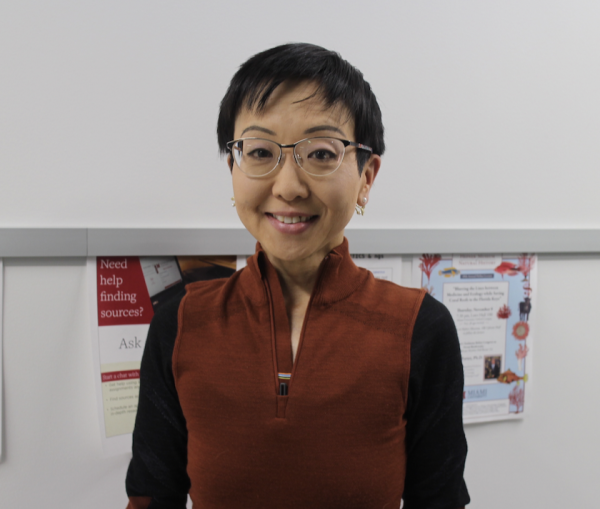 "Many people ask me 'how are you doing' and I like to say 'it's going' like we are going forward," Chie said. 
She said the family had a difficult time adjusting to everyday life and went through a dark period following the accident. 
"We had a very down time right after he came home from the hospital and that was so hard on us both," Chie said. 
He said his mindset after the accident has changed to prioritize family and spending time doing things he wants. Yoshi and Chie, cycle together — she on a regular bike, he on a handcycle —  with the goal of completing the 300-mile Ohio and Erie Canal Towpath Trail.  He said he now asks himself throughout the day, if what he is doing at that moment is how he wants to spend his time. 
"I'm happy he found handcycling because he needed something to hold on to and make him feel joyful," Chie said. 
Yoshi took first place in Cincinnati's Flying Pig 10k race handcycle division in May, taking home first place out of nine wheelchair contestants. 
"Before the injury, I didn't think too much about the fact that your time has a limit," Yoshi said.
"The biggest realization is that you die," he said.