Miami librarians to vote on whether to form union
Miami University librarians are in the middle of a two-week voting period to form a union.
A two-week-long election for a faculty union ended May 17, with 65% of the vote in favor of unionizing, according to unofficial results. The vote is expected to be certified at the Ohio State Employment Relation Board meeting June 8.
The separate vote for librarians is taking place because SERB excluded librarians and visiting assistant professors from the faculty bargaining unit. 
Thirty-one Miami librarians are eligible for this potential union. Miami doesn't give librarians faculty or tenure status, so they don't benefit from the same academic freedom or security as tenured faculty, according to Librarian Rachel Makarowski.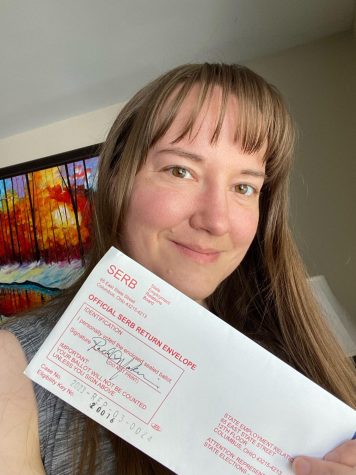 Makarowski said that librarians are focused on a greater set of issues than salary. Miami librarians conduct research, and Makarowski said controversial topics such as diversity, equity and inclusion are at the core. She said, as information professionals, having the academic freedom to work with such topics is important.
"What happens with us not only as librarians and faculty impacts you all in the classroom," Makarowski said.  "It also impacts our ability to actually fully serve you all as students." 
"We definitely have an importance to the university that the university administration is not as willing to acknowledge or support," Makarowski said. 
Makarowski said librarians, who work year-round, are not given sabbatical leave and often have to work evenings and weekends to keep up with high-level scholarships. Personal projects they have to balance on top of professional work.
"We'll certainly be trying to negotiate salary but, at the end of the day, it's much more about coming together to solve the issues that cannot be solved by money alone," Makarowski said. 
The office of Librarian Dean Jerome Conley referred questions to Miami Communications, who did not respond by press time. 
"University administration has always recognized faculty's right to organize and respects the thoughtful consideration our faculty members have exercised throughout this process, along with the election results," the university said in a press release following the faculty vote.
Cathy Wagner, a lead faculty organizer for Faculty Alliance of Miami, which organized both faculty and librarians, said in the United States, employers want you to believe that they hold the power, but unions challenge this idea. She described a union as, "when more than one worker gets together and commits to having each other's back and advocating for one another."
"I have such respect for our librarians," Wagner said. "They're essential workers here, and I hope they get what they deserve."