Opposing players become Miami baseball teammates
During infield practice, Miami shortstop Blake Buzzeo leaped for a catch as his teammates yelled, "Air Buzz!" His feet firmly back on the ground, Buzzeo fired the baseball into first baseman Parker Lester's glove. This play has now become routine for the duo, who are not only teammates but also roommates.
Lester, a sophomore from Calhoun, Georgia and Buzzeo, a sophomore from Stow, Ohio knew they wanted to play baseball in college. After visiting Miami for high school baseball camps, the duo signed with the RedHawks. 
Summer League 
Before becoming RedHawks, Lester and Buzzeo played together for the Catawba Valley (N.C.) Stars, a summer college baseball league. Buzzeo said that playing against the well-known Savannah Bananas was among his favorite memories. 
Following summer baseball in North Carolina, Lester and Buzzeo decided to room together again, this time as freshmen on the Miami Baseball Team. Buzzeo batted .230 last season, while Lester finished the 2022 season with a .233 batting average. Off the field, their friendship continued to grow. 
"I'd do anything for him and I know he'd do the same for me, " Buzzeo said. 
Following their freshman year at Miami, they both played in the Greater Lakes Summer Collegiate Baseball League. This time, Lester played for the Hamilton Joes and Buzzeo played for the Cincinnati Steam. 
Opposing Sides
Despite playing against one another, they remained roommates during the 2022 summer league season. Similar schedules allowed the pair to spend even more time together while still living in Oxford. 
"If my team had a good day and Buzz didn't, I wouldn't go back to the house and brag about it," Lester said. "I want to give him that space since we have that connection."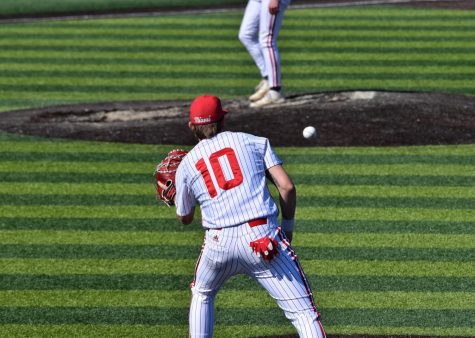 They remained competitive while still being friends. "If we went out to eat after the game, usually whoever lost would have to pay for the meal," Buzzeo said. If they didn't go out, the loser would cook instead. The Joes beat the Steam five of the nine times they played on the way to the summer league title.
Now back at Miami for their sophomore seasons, Lester and Buzzeo once again line up alongside each other for the RedHawks. 
Buzzeo is batting .111 in limited action thus far this season. Lester, meanwhile, has improved his numbers from last season, batting .303 through 29 games this spring. 
"I've learned to appreciate the little things and be thankful for the friend I have in him," Buzzeo said.