Low-income housing development may open some time this fall
Plans for a 12-unit housing development on Hester Road have been altered to reduce the number of potential tenants.
The original design for the development called for six tenants in each unit. However, the city's rental code and planned unit development regulations saw the units as only fit for two individuals, officials said.
Changes will be reviewed by the Oxford Planning Commission and require a public hearing, said City Manager Douglas Elliott in an email.
In 2021, Oxford leased the 2.1 acres property at 5234 Hester Road for $1 a year to Community Development Professionals LLC, with the condition that the units be ready for occupancy by Dec. 31, 2023. The city purchased the land using $150,000 in American Rescue Act funds.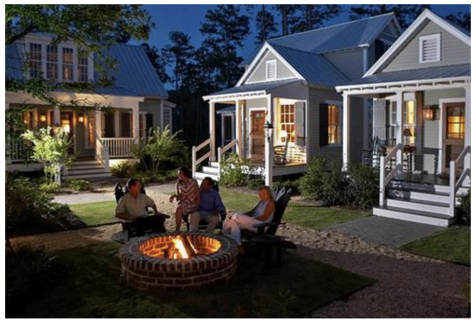 The developer projects that the modular build will start in August and the homes will be fully built by September, with potential occupancy beginning  Oct. 1. Units will be 90% built off-site in a factory, and then will be installed on Hester Road.
Each 396-square foot unit will come equipped with a kitchenette, bathrooms and porch and will be furnished and climate controlled. Utilities will be included in the rent, so tenants have only one bill to pay.
"One of the challenges that we see often with people that have limited means is they can't get utilities in their own name," said Mindy Muller, CEO of Community Planning Development. "So we are hopeful that that will help people to stabilize their housing."
The cottages are meant to cater to lower income families and older residents.
"We're just really excited about it," said Muller. "I feel like the city has made that right to prioritize affordable housing with some of the new developments that have sparked, and it's exciting to be a part of a movement where Oxford leadership really cares that people have nice places to live. We are excited to finally get the project to something that people can see."