McCullough-Hyde Foundation announces new grant program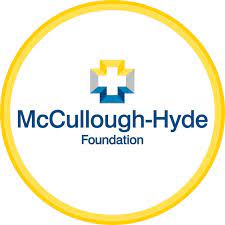 The McCullough-Hyde Foundation announced the launch of its new Community Granting
Program, which will allow more than $200,000 in funding to be available annually.
The program's purpose is to improve health issues in local communities, such as addressing mental health, alcohol and drug abuse, access to healthcare, food insecurities and obesity and healthy behaviors, according to a press release. The foundation will invite organizations and programs to focus on these priorities, which were identified by an earlier assessment.
The first application deadline for this program is April 15, to be followed by deadlines
Aug. 15 and Dec. 15.
"Local voices and local solutions matter," said Tyler Wash, McCullough-Hyde Foundation executive director. "The new Community Granting Program furthers the McCullough-Hyde Foundation's commitment to provide local solutions to community issues. We look forward to working hand in hand with our nonprofit partners to address the significant health needs in our communities."