Youth sporting events help keep Oxford's economy running
Oxford is more than just cheap beer and college bars, it's also a sports sanctuary. 
Every year, and particularly over summer and winter breaks, hundreds of soccer, baseball, basketball, and swimmers play their games in Oxford, creating millions of dollars for the local economy.
A large portion of Oxford's revenue comes from rentals or tournaments that are hosted at Miami's many recreational facilities. 
The Recreation Center on Miami's campus generates about $375,000 a year from memberships and an additional $45,000 a year for facility rental fees.
Mike Arnos, senior director of programs, say that students have first priority over campus facilities that are rented out, which include Chestnut Fieldhouse, Clawson Residence Hall Gym, Martin Dining Hall Gym, Sawyer Gym, Cook Field, Club Sport Fields, and Peffer Park.
"Students take up about 80% of the spaces already. So knowing that, we really have to pick and choose and be strategic about things," Arnos said. "There's no reason why you can't come and use the pool for two hours, bring in cake, do presents if that's your thing, and then climb the wall for a little bit." 
Arnos said that during the summer, the spaces are often empty. "We started to reach out to people in the community and say, 'hey, we normally don't open our facilities up for any youth basketball or soccer, but we're trying to fill space at this point. What would you be interested in?" 
He said that the rental events pump money into the local economy and give direct attention to Miami's world class facilities.
"The swim meets particularly will draw people all the way from a circle, from all the way out to Columbus and Indianapolis, you know about a two hour radius," Arnos said.
"Goggin Ice Center will do about $300,000 on ice rentals for the fiscal year," said Kevin Ackley, senior arena director.
"We host 10-12 events a year, and some of the biggest are our youth hockey tournaments and youth skating competitions, but our biggest events are the varsity hockey games and varsity synchronized skating events," Ackley said. 
"For a youth hockey tournament, we will have 24 teams of 15 per team, so roughly 360 families in Oxford and enjoying the community and University," he said.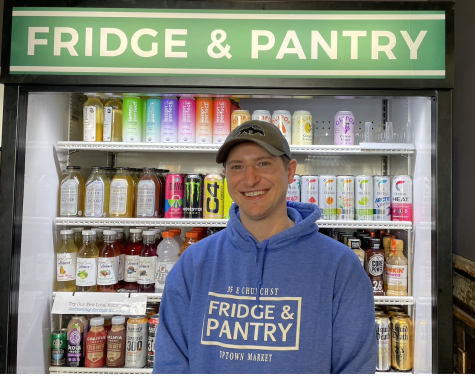 Cody Costanzo, a partner of Fridge and Pantry, said that it was nice to have outside teams come through Oxford because they favored local restaurants. 
"We definitely see an increase in foot traffic, a lot of the teams do a special group order through us as well," he said.
During the summer, Costanzo said "the Visitor's Bureau also does a good job of letting us know and trying to get us connected to special events that Oxford puts on."
Miami sporting facilities are always prepared and updated when third-parties or tournaments are headed their way. 
These tournaments and events not only do a lot for the city of Oxford as a whole, they also spread word to other organizations who may be looking for a facility to host their events. 
"We do bigger things, we had a National Synchronized Swimming Championships here, and we have Women's and Men's MAC Championships for Swimming coming in," Arnos said.  
While the Rec has the capabilities to host these large-scale events, the nation's largest sports complex, Spooky Nook in Hamilton just opened a 30-minute ride away. 
However, the university officials say they do not consider them competitors.
"I think we're more than happy to say that they're partners more than anything else," Arnos said.
Miami teams occasionally play at Spooky Nook, which has more court space for substantial events and tournaments than the Rec, officials said.