Candidates for house of representatives face off in debate
At their final pre-election debate, Democrat Sam Lawrence and incumbent Republican State Rep. Sara Carruthers, who are competing to represent Oxford in the Ohio House of Representatives, disagreed sharply about whether abortion will be an important issue to voters in November.
"It is important to Democrats, but I do not believe it is important to the American people right now," said Carruthers, who has represented Hamilton in the state legislature since 2019 and touts the support of the Ohio Right to Life PAC.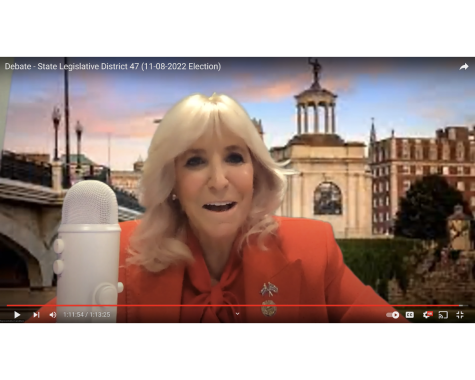 She is now running for the first time in the newly-drawn 47th District that includes Oxford. Carruthers said she strongly supports birth control and other ways women can avoid having abortions.
"As a woman, I think most men should stay out of the topic," Carruthers said.
Lawrence, on the other hand, called the U.S. Supreme Court's rejection of a right to abortion "the biggest governmental overreach" of his lifetime. 
"Polls do show that abortion is among the top issues of voters," said Lawrence, a Miami sophomore, "Not Republicans, not Democrats, but voters. Unfortunately, this is a top-of-mind issue and we have to talk about it."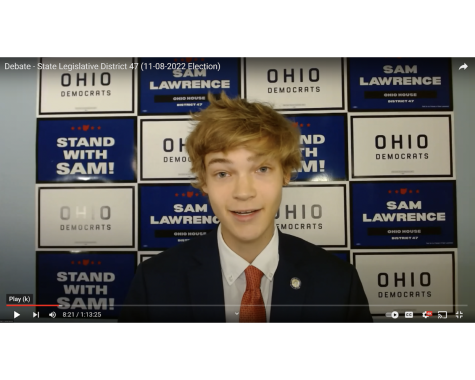 Lawrence said he would work to codify a woman's right to choose in the state of Ohio.
The two candidates clashed last week during an Oct. 13 virtual live-streamed debate moderated by Miami University, the League of Women Voters of Oxford and the Journal-News before the general election Nov. 8. The winner of the race will begin a two-year term in the Ohio House of Representatives in January.
Carruthers, 60, a former television journalist and lifelong Hamilton resident, said she is running again because she loves the area and its people. "This is not a political stepping stone for me," she said, "This is my home."
Lawrence, 19, born in Toledo, said he is running for state representative because he believes "our politics is focused on corruption and not common sense."
During the debate, Lawrence accused his opponent of participating in this "culture of corruption."
"For example, two years ago my opponent received $52,000 right after she proposed a $300 million handout to a special interest group," Lawrence said, "Folks like her who use their position of power for personal benefit, in my opinion, don't deserve to hold government office."
Lawrence is referring to events that occurred in 2021. Carruthers proposed allocating $300 million of federal COVID-19 relief funds to Ohio's nursing homes. Shortly after, she received a $13,200 campaign contribution from the CEO of a chain of 59 nursing homes, $13,200 from his business partner, another $13,200 from the CEO's wife, and $13,200 from a lobbyist for an association of nursing homes that backed the bill. Together, the donations comprised nearly half of all Carruthers' campaign fundraising in 2021, according to the Ohio Capital Journal.
Carruthers characterized Lawrence's accusation as part of an offensive and harmful political climate. "Listening to Sam's rhetoric about me online has been just horrible," said Carruthers, "I can't even imagine talking about someone, especially someone older and a female the way he's talked about me. I think it's just disgusting."
Midterm elections are nearing, but the new state legislative districts may not last long. The Ohio Supreme Court has ruled several times that the maps being used in the 2022 election are unconstitutional.
"We are using gerrymandered and unconstitutional maps, that is why the Ohio Supreme Court shot them down multiple times," Lawrence said. He further said he would strongly advocate for an independent map-making commission if he were in the statehouse. 
Carruthers said that she thought state representatives should have a role in drawing the maps. 
"We do know our constituents better than anyone else," said Carruthers, "So, to not ask the representatives themselves and the senators themselves I felt was very wrong. But I don't have a problem with my new district. I love Butler County. so no matter where you put me, I'm fine."