City council approves abortion rights resolution
Oxford City Council unanimously approved a resolution in support of abortion rights. 
The non-binding resolution was introduced by council members Amber Franklin and Alex French, at the meeting Sept. 20.
Over two hours of discussion preceded the vote. About 42 members of the public attended the council session, with 25 making public remarks. Sixteen spoke in favor of restricting access to abortion, while nine spoke in favor of abortion rights. 
The resolution will have no practical impact, but is intended to "galvanize and motivate people," Franklin said.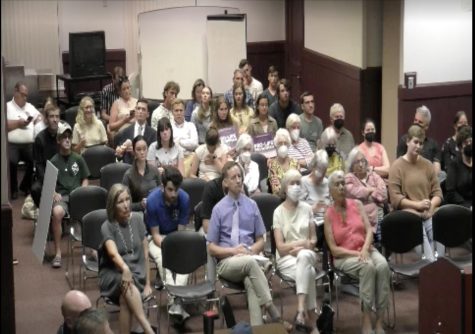 "It is not a law and can not change the current state of affairs regarding access to abortion care," she said. "However, resolutions can be statements of resistance that also become historical documents."
This week, Dayton Daily News reported that women from states as far as Alabama, Illinois, Tennessee and Texas were travelling to a Dayton-area clinic to seek abortions. In Ohio, abortion is now allowed through 20 weeks of pregnancy as a result of a judge's order that has temporarily prevented a more restrictive law from going into effect. 
"It is important to acknowledge the heartbreak of many of those decisions,"  Megan Kuykendoll, a Miami University administrator, said at the public meeting.  "Having laws that prevent them from all of their pregnancy care options in their state is additionally traumatic."
However, Sara Miller, previous president of Miami University's Students for Life, said she believed clinics that provide these services are "selling abortion," in contrast to the two  "pregnancy care centers" in Butler and Hamilton counties that steer women towards childbirth.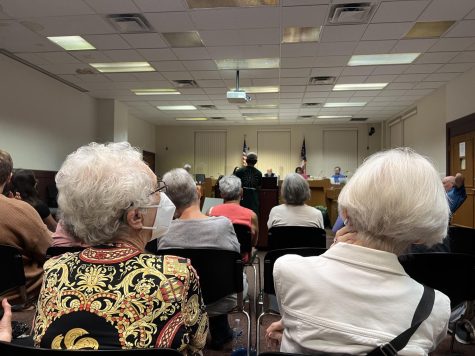 "Abortion has two victims: the child and the mom," she said. 
A member of Students for Life spoke against the resolution while holding a plastic model of a fetus. 
"Every time you've been thinking about passing this resolution, think of yourself in a saw trap," he said referring to a particular abortion proceedure. 
Before the council's vote, another anti-abortion rights speaker, Walter Crest, who said he "could not stand back when he knew the truth," displayed a a large print of a 10-week-old fetus and led a handful of audience members in the Hail Mary prayer from the Gospel of Luke 1:28.
"We're never going to resolve the differences of opinion about abortion per se because people have different values, different religious beliefs and different experiences," said Oxford resident Susan Momeyer. 
She said she believed in a "pluralistic democracy" and that the law "should allow for women's reproductive choice."