Princess Project helps students have their Cinderella moment
The Princess Project held a formal dress giveaway in Oxford Presbyterian Church on Sept. 1. 
The volunteer project collects and gives away formal dresses, shoes, purses and jewelry to high school students to wear at homecoming and prom.
 "The dresses are very expensive and people only wear them once," said Melanie Moore, founder of the project.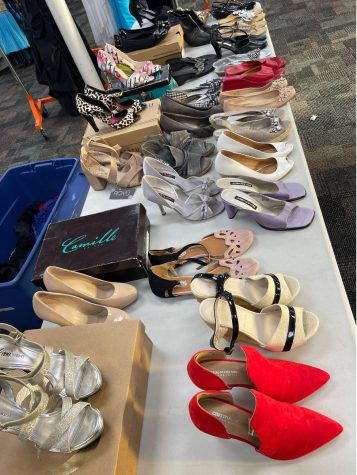 Moore said people can donate formalwear to the project at Suds City Laundromat, located at 5156 College Corner Pike.
Items are washed before they are given away, she said. 
The Princess Project will visit five high schools this fall to give away formal dresses. There are donation sites in Ross and Harrison, as well as Oxford. 
"They are donated from people in our communities," said Shana Rosenberg, the founder of Thread Up Oxford, which helped facilitate the event. 
Thread Up Oxford is a local non-profit that is devoted to recycling and reusing textiles, and avoiding textile waste.