Country band to perform at Sherman art opening Friday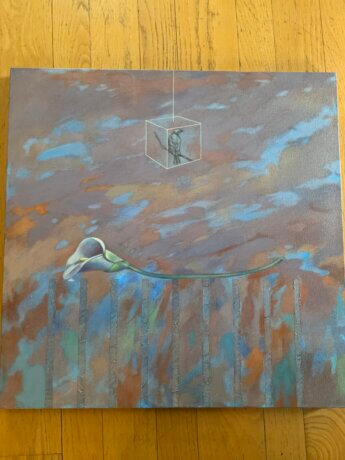 The opening of an exhibit of works by Larry and Leslye Sherman, both formerly of Oxford, at the Oxford Community Arts Center will be marked with a country music concert Friday.
The joint exhibit, entitled "Remembrance," opens to the public at 6 p.m. Friday and will run through Aug. 6.  Leslye Sherman, who died in 2015, taught painting and drawing in Miami's art department from 1997 to 2005. Larry, who died in 2021, was a professor of educational psychology at Miami for 39 years and a jazz musician.  The couple retired to Fort Collins, Colorado in 2013.
At 7:30 p.m., the Jim Burns Band will perform a mix of country classics and original Americana melodies in the outdoor pavilion in the center's west gardens. Band members are Jim Burns, Dwayne Fisher, Jeff Wilson and Ed Krehbiel. 
The event is free and open to the public. Complimentary wine and hors d'oeuvres will be served.