Miami professor works to bring mother out of Ukraine
Miami University professor Liza Skryzhevska, a Ukrainian native hopes her relentless efforts with foreign and domestic immigration services will result in a visa for her mother, who is now a war refugee in Skryzhevska's childhood home of Odesa.
Skryzhevska remembers the days when Ukraine, particularly Odesa, was a peaceful, charming city. "My hometown was a beautiful, European type city on the Black Sea," Skryzhevska recalled in a recent interview, "I grew up going to the beach every day with my mother."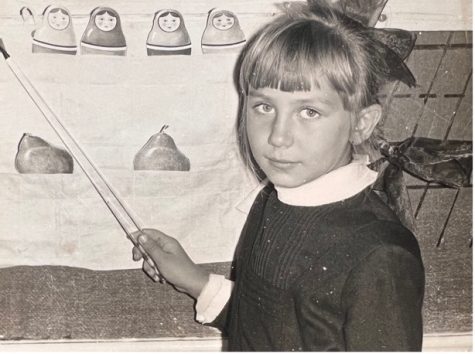 This once beautiful, populated city where Skryzhevska's mother still resides, has been rocked by Russian shelling in recent weeks. The beach days with her mom have turned into nerve-wracking phone calls and worrisome nights.
 "My mother calls and tells me how intimidated and scared she is. She tells me, 'I just go inside and stay in my room,' but she's calmed down since the initial attacks." 
Skryzhevska said that because she is a U.S. citizen, she should be able to bring her mother into this country, but the process is time-consuming and difficult. 
"I'm trying to get my mother out of this horrible situation, at least there is hope now," Skryzhevska said. The papers that she filed to the U.S. Immigration Services were approved, but the process of getting her mother into the country requires more work on her mother's end. 
American consular services in Ukraine are suspended because of the war. Skryzhevska said she needs to find someone who can help her mother in Frankfurt, Germany, which does have an operating U.S. consulate where her mother should be able to get a visa to the United States. 
Miami Professor Benjamin Sutcliffe, an assistant professor with Miami's Dolibois European Center said that the U.S. "has a long history of welcoming certain types of immigrants while banning or limiting others."
He also reasons that the ability to obtain a visa depends largely on the reason for needing it, and in Skryzhevska's mother's case, it could mean life or death. 
"I'm calling my friends, whoever I know, saying, 'Hey can you take mom to get a passport to leave Odesa', they're all working for me right now," Skryzhevska said. 
Skryzhevska tries to remain positive despite knowing that the place she grew up in might never look the same. "I see pictures of Odesa and just cry," she said, "It's amazing how resilient people get in these situations."