Oxford Empty Bowls hosts virtual bowl sale for charity
Oxford Empty Bowls cannot host its annual luncheon this year because of COVID-19 concerns, but it continues its fight against hunger and food insecurity with an online bowl sale.  
In previous years, boxes of bowls have been donated specifically for the event. Patrons paid for a luncheon, including a bowl of soup, and then got to keep the bowls. This year, the group is foregoing the luncheon and soup out of COVID concerns, but still has the bowls.
The collection of bowls is provided by local potters and artisan groups. Empty Bowls strives to blend art and service while introducing the ideas of social responsibility into art education.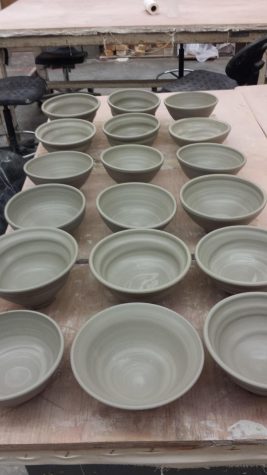 The event raises money for local hunger relief, while also advocating for social learning through the arts. In the last 19 years, Oxford's chapter of Empty Bowls has raised $117,465, according to its website. Every year, every dollar raised goes directly to alleviating hunger in Oxford.
One of the top beneficiaries in Oxford is the Talawanda Oxford Pantry and Social Services (TOPSS). TOPSS serves to provide everyone in the Talawanda School District with the proper nutrition and resources they need to live healthy lives.
Other local beneficiaries are the BackPack Program, Miami Cares Food Pantry and Open Hands Food Pantry. 
Empty Bowls is an international organization that was first brought to Oxford in 2002. Each event supports the local community in which it takes place, helping the artists and supporters deepen their connection with local organizations. 
Robert Abowitz has been making bowls for Oxford Empty Bowls for more than 15 years. Although he considers himself only an amateur potter, he has been involved in pottery since he was just 14 years old.
By connecting art and service, the event has had a lasting impact on both Abowitz and the Oxford community.
"It's just such a good thing because it involves a big part of the community," Abowitz said. "It involves art. It's accessible. It's inexpensive."
For this year's event, Abowitz made around 140 bowls, which is more than he has made in previous years. He feels that because he is fortunate enough to afford pottery as a hobby, he has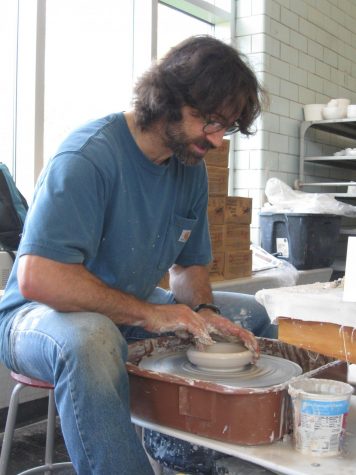 a responsibility to give back to the community.  
"When you're getting involved in the community, you have to figure out what you can do and what you can't do," Abowitz said. "When you do that, you know that there's no limit to what opportunities you have."
For Abowitz, raising the money isn't the only benefit from participating in Empty Bowls. Connecting with the community while working for an important cause is just as rewarding.
"That's what makes Oxford special and unique is you're interacting with family and friends and neighbors and meeting new people," Abowitz said. 
Another potter, Jillian Cofskey, first got involved when she was a student at Miami University. After participating for two years, she graduated and had to move away from Oxford but still cherishes the memorable experience she had at previous years' luncheons. 
"We had trouble finding a place to sit because there were so many people," Cofskey said. "Everybody who was there… was like very familiar faces from the community. It was just like a really happy environment."
Cofskey first got involved with Empty Bowls on the recommendation of one of her ceramics professors. She felt that sometimes it is hard to find volunteer experience, and Empty Bowls provided her with the perfect opportunity. 
"Empty Bowls was just really at the intersection of all of my interests — food insecurity, supporting your local community and then ceramics," Cofskey said. "It was just like the perfect trifecta of things to focus on for me."
Seeing that the community was interested in her bowls was one of the most impactful parts of the experience.
"I showed up a little bit late, and by the time I got there, there was only one of mine left," Cofskey said. "I was like 'Oh my gosh, like everybody must really like them.'"
Yvonne Cooper, a resident of Cincinnati, participates in three Empty Bowls in different cities: Cincinnati, Mason and Oxford. Cooper typically creates three different designs of bowls, letting her creativity guide her. 
"It's very creative, an experimental creative outlet for me to create three different kinds of bowls," Cooper said. 
The fundraiser is important to Cooper not only because of the local impact, but because she believes everyone should stock their pantries with handmade bowls. 
"It's a way that we potters can give back to our communities, and it's an individual community experience," Cooper said. "It's not one that goes national. The money stays local, which I think is great."Bowls went on sale at noon, Wednesday, Nov. 10. The sale closes at 6 p.m. Wednesday, Nov. 17. Those who purchase bowls will select a time for pickup Saturday, Nov. 20, at the Oxford Community Arts Center, 10 S College Ave.