Mother's needs inspire proposed senior living development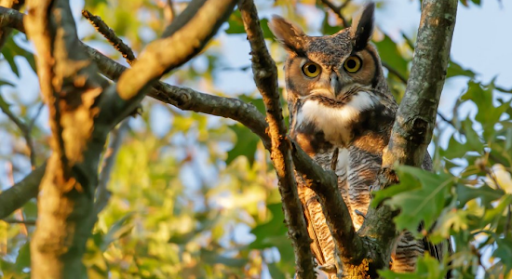 A Cincinnati development firm hopes to break ground in Spring 2022 for an 80 to 85 unit development of free-standing homes for seniors on a 22-acre site on Brookville Road adjacent to Oxford Community Park. 
The Owls Landing project, being developed by the Gifford Team, is under review by the Oxford Planning Commission and will be presented at its meeting Dec. 14, Community Development Director, Sam Perry, said.
The housing community would address a growing need for senior housing in Oxford and housing costs could range from $275,000 to $400,000, Gifford said.
According to Bowen National Research's Housing Needs Assessment commissioned by the city in 2020 to determine Oxford's housing needs, "there is a very limited inventory of available housing in the market and few housing projects specifically serving seniors."
The study said that "seniors who wish to downsize into smaller, more maintenance-free housing, or seniors seeking affordable rentals will have difficulty finding housing that meets their needs."
The study concluded that "senior-oriented, independent living housing is and will be an important component to the overall housing market."
A previous study, the State of Housing Affordability report of May 2019, also projected a significant growth among senior households ages 55 and older over the next several years.
"The majority of seniors living in owner-occupied housing in Oxford have household incomes that exceed Area Median Household Income and therefore would not be identified as needing affordable housing," the report said.
"This is going to be middle to higher-income senior housing," said Denise Gifford, CEO and lead real estate agent of the Gifford Team.
If the planning commission signs off on Gifford Team's plans, the proposal will move into consideration by City Council in 2022. Last March, the property was annexed into the city of Oxford so it could connect to city sewer and water systems and be zoned for residential use.  
While details and exact numbers of lots and their sizes could still change, "the goal is to break ground in March/April 2022," Gifford said.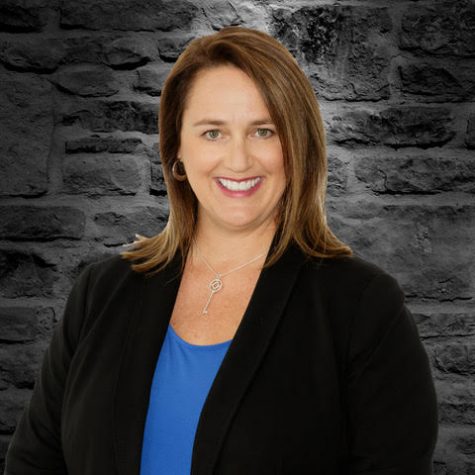 Formerly known as the Garnett Farms, the site became available at the perfect time for Gifford, who began researching housing options for her mother, Pat Gifford. 
Denise Gifford, a 1988 Talawanda High School graduate and 1992 graduate of Miami University, grew up in Oxford and is excited to develop a community specifically geared toward seniors.
Owls Landing took flight when Gifford and her mother, Pat, a former management professor at Miami, decided that it was time to find a smaller, lower-maintenance home in the Oxford community that Pat could move into. 
"We looked around for about a year and we couldn't find anything that was suitable so we decided, let's just build something," Gifford said.
Pat wanted a smaller home with an open concept floor plan, a place where she could walk her dog, ride her bike safely and be in close proximity to her friends. 
"She had three or four friends that wanted to do the same thing," Gifford said. "So, we were going to look for two acres and put maybe six houses on it."
Todd Homes, LLC, the builder on the project, advised Gifford to find a property within city limits, that "if at all possible that we can get utilities to," Gifford said. 
When the property on Brookville Road became available two months later, Gifford decided to expand the project, move to have it annexed to the city and meet a bigger need in the Oxford area: accessible housing for seniors.
Her company's email newsletter list quickly expanded from 15 interested individuals to about 75, Gifford said.
The 80 to 85 single-family ranch homes in Owls Landing will be on average 40-feet-wide and will be geared toward people aged 50 and older, she said. While individuals will own both their home and their lot, they will be able to choose between five-floor plans of 1,600 to 2,300 square feet. Gifford plans for a universal design with solid floors, wide hallways and pocket doors that are all accessible by wheelchair.
Once the ground is broken, Todd Homes can start to build three to four houses a month, she said. The project would potentially be completed in 24-36 months, depending on how much the pandemic affects construction logistics and appliance prices, Gifford said. 
Owls Landing community members will also have nearby access to the community park, the Oxford Aquatic Center and will be on the OATS bike and walking trail, Gifford said. 
"We will build with the trail in mind and no one will lose land, and there will be a mound in between the trail and the homes so people on the trail can't see into your house," she said.
Gifford hopes that the houses will not all look the same. While people can choose between stone and brick, two neighbors won't be allowed to choose the same color, she said.
The development process has so far been receiving community feedback. 
"What makes us different is that we care about what they [the community] thinks," Gifford said.
In April, Gifford Team held three small focus groups meetings that a total of 46 people attended. Participants, between 40- and 80-years-old, discussed home layouts, community options and expressed individual wishes.
"We find that, through research, most people who are retired really like four-season or three-season rooms because they like to spend time inside/outside," Gifford said.  
The fairly narrow lot sizes were also increased following the meeting, as the Gifford Team decreased the number of lots originally planned for the site. 
Gifford plans to hold another town hall-type meeting in the future to decide on lot reservations. She is considering a lottery system to determine who gets to pick their lot first because some face the sunset, some face the woods and some are in the center, Gifford said.
The name of the community, "Owls Landing" came to Gifford as she combined the idea of an image of wisdom (Owls) and the nearby OXD Airport (Landing). The five-floor plans are named after local birds, as Gifford was inspired by her brother's work as a nature photographer. If there were to be a clubhouse, she would display some of his work there, she said.
"I am happy that my mom will have a place that she can stay in and won't need our help as much because everything will be accessible to her," Gifford said.