Oxford debates mask mandate; Talawanda votes to require masks
Oxford City Council postponed final action on reinstating a mask mandate for indoor spaces this week because only five members were present at Tuesday's meeting and a supermajority of six votes out of the seven council members is needed to pass an ordinance as an emergency, which allows it to be implemented immediately.
The five members present did approve a first reading of the mask ordinance. If a second reading is approved at council's Sept. 7 meeting, the measure will become effective for 30 days. An emergency council meeting could be called before then, and if six members are present and vote for it, the mandate could be passed as an emergency. As of Thursday, no emergency meeting had been called.
Meanwhile, the Talawanda Board of Education voted on Monday to require masks to be worn by students, staff and visitors inside all of its schools. The board had voted earlier this summer that masks would only be required in the elementary schools, where students are too young to be vaccinated against the COVID-19 virus, and that masks would be optional for those in middle school and high school. 
Monday's vote requiring masks for everyone was based on public health recommendations by the federal Centers for Disease Control and the state and county boards of health. 
School board Member Pat Meade, who made the motion Monday to require masks, also said everyone expected Oxford City Council to approve the citywide mandate on Tuesday. Talawanda Middle School and High School, as well as Kramer Elementary, all are within the city limits and would be subject to a city mandate. The school board's action would make the rules consistent for Bogan and Marshall Elementary Schools, which lie outside the city limits, Meade noted.
A statewide mask mandate was lifted in June after the rate of new COVID cases dropped. However, the new highly contagious Delta variant of the virus has now appeared and cases are once again on the rise in many areas. Ohio Gov. Mike DeWine has said he does not want to reimpose a state mandate, but rather leave the issue to local governments and schools.
Absent from Tuesday's City Council meeting were Councilors Chantel Raghu and Jason Bracken. Raghu was absent because she had to suddenly go to Texas to care for her sick parents, both of whom had to be hospitalized after being diagnosed with the Delta Variant of COVID-19.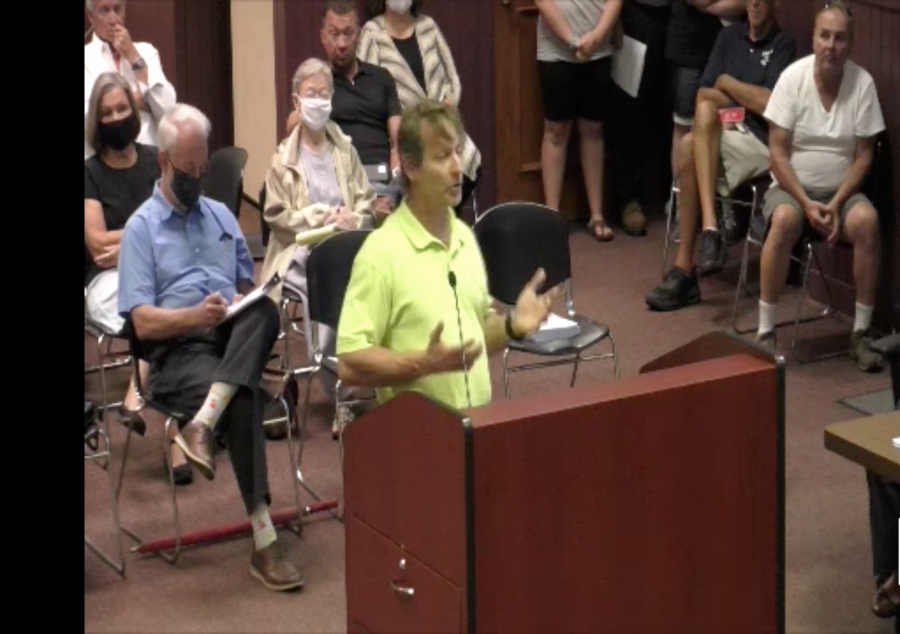 City Manager Doug Elliott read a letter from Raghu explaining her absence and urging the members of the public to get vaccinated and urging council to reinstate the mask mandate. Raghu's letter explained that she was not able to attend the meeting because she had been visiting her parents, who are both vaccinated but had come down with the Delta variant and had been rushed to the hospital for oxygen, antivirals and other medicines in their hometown in Texas.
"I have watched as my normally chatty dad gasped for air as he tried to tell me his wishes for after he passes," Raghu said in the letter. "He felt that he was close to death. 'Helpless' and 'scared' were the words he used to describe his eight days in the hospital," Elliott read.
Raghu said in the letter that her parents both are recovering, but she called for support for reintroducing the mask mandate to Oxford.
"We should do everything in our power to protect our community and I don't want anyone else to go through what I went through, not knowing if their parents will live or die," the letter read. "If my parents were not both struggling with COVID, I would be at home in the meeting, making the common sense vote 'yes' to keep our community safe by indoor masking."
Afterward, members of the general public were able to speak for and against reintroducing the mask mandate. The other members of council also weighed in.
Councilor Glenn Ellerbe said he had no problem with a mask mandate, but would prefer if the ordinance were introduced as a measure to counter overrun hospitals in the area.
"We currently have a health care network that is un-tasked," Ellerbe said. "Our economic system definitely revolves around people interacting with our local businesses and I want to make sure that stays as unfettered as possible."
Ellerbe followed his comments up by saying he is willing to change his mind based on the changing environment.
"I believe that a mask mandate needs to exist on paper, I do not believe it needs to exist today," Ellerbe said. "But the moment our healthcare system says that the needle has now moved and that it could be an issue or I hear about any child that shows up in our healthcare network, I have zero issue putting a mask mandate in place and declaring it an emergency."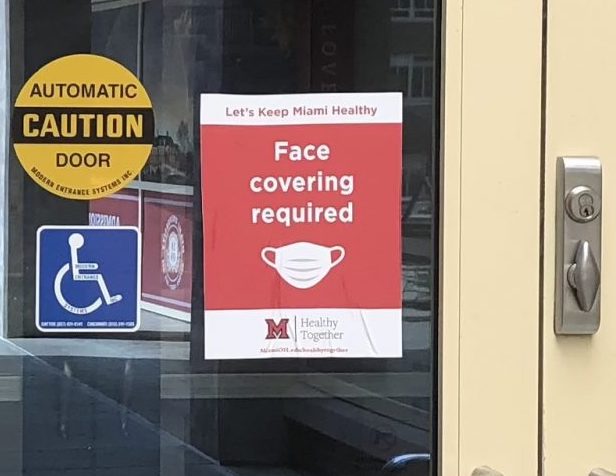 Members of the public speaking against a mask mandate argued that such a requirement would impinge on personal freedoms. Others argued that freedom does not give a person the right to put others in the community at risk.
Similar concerns for and against masks were raised by members of the public at Monday's school board meeting. However, at that session, some of the anti-maskers became noisy and disruptive. The meeting went into a 15-minute recess after one member of the audience spoke over Meade as he tried to explain why he favored the use of masks as the best way to guard against the spread of the virus and thus keep the schools open. 
At Tuesday's council meeting, Mayor Mike Smith raised concerns about the influx of Miami University students coming into Oxford as grounds for a potential mask mandate.
"I am sorry we cannot pass it tonight before we are descended upon by 20,000 students from every corner of the globe,"  Smith said. "It's largely that reason that I think we are taking this mandate into effect because a large portion of Miami's population will not be tested and we don't know if they are vaccinated and we don't know where they are."
Miami University has enacted its own mask mandate, requiring that face masks be worn inside all buildings on campus, including students and faculty attending classes.