Farmers markets thrive despite COVID-19 pandemic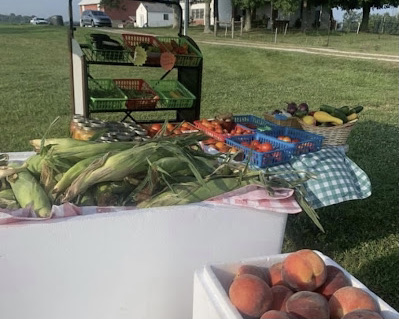 Owners of local farm markets surrounding Oxford say they are having a good year, despite, and perhaps because of the COVID-19 pandemic.
"We had a lot of customers come in and say that they felt safer shopping here than at large grocery stores," said Brandon Butterfield of Butterfield Family Farmers Market, 4000 Oxford Trenton Road, just east of Oxford. "Customers also enjoyed the fresh local produce that was grown here in Oxford and the surrounding area."
Not only does the market have an open air space to allow air to flow more freely than a supermarket, but also guarantees that they have the freshest produce available. 
"This year we are seeing a lot of the same faces and were happy to support a local business rather than a megastore with produce that has been there a couple days," Butterfield said.
"We clean and sanitize everything," he said. " We gave out gloves and masks to customers to help the spread of germs. After closing we also did a deep wipe down of everything to make sure everything was clean and sanitized."
Butterfield said last year, and so far, quite possibly this year too, has been the busiest they have ever been since the opening of the market nearly 20 years ago. 
"We usually grow sweet corn, okra, tomatoes, peppers, onions, potatoes, a little bit of everything," he said. This year, however, early rain ruined Butterfield's sweet corn, so the family had to buy from other growers to supply the market. "However, we were able to plant our corn maize that we do every year."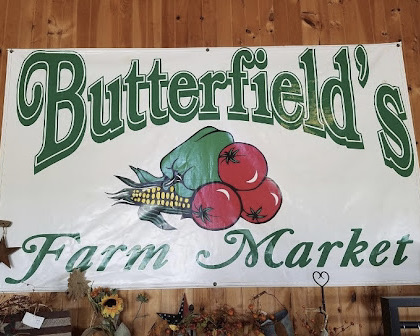 "[This week] sweet corn and tomatoes are the most popular right now, the bread and butter of the vegetable season. We sell out of them almost every day," Butterfield said.
Butterfield's is open daily from 9:30 a.m. to 6 p.m., through Christmas Eve. In the fall they sell pumpkins, gourds, other late-season produce and Christmas trees.
Another Oxford local, Heather Stephens, has a farmers market that she operates at her home, 7255 Ringwood Rd. Stephens runs it based on the honor system, so patrons can visit at any time and leave the money for what they take. "[I am now] harvesting tomatoes, squash, cucumbers, eggplant, zucchini, peppers, onions, corn, blackberries, peaches, Swiss chard, spinach and leafy greens," Stephens said. "I also make homemade salsa, blackberry salsa, blackberry jam, four different kinds of pickles, strawberry jam, and zucchini bread, yeast rolls, and cornbread."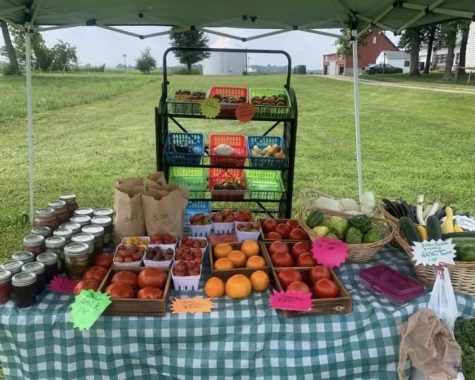 Stephens said she grows 95% of the products she sells at her stand. She also said sweet corn and tomatoes are hot products right now and she cannot harvest them quickly enough. 
"I also make family-size produce baskets; from my garden to your front door.  Baskets include corn, your choice of vegetables and bread. I would like to be able to harvest year-round, it's definitely in my five-year plan," she said. "I also have a donation stand where I put all the older and ugly (but still good) vegetables and ask for people to pay what they can afford." 
This way families that cannot afford to buy fresh produce at the grocery store can come and get fresh fruits and vegetables that are essential to their diets, she said. 
Like Butterfield, Stephens said she suspects that the volume of business this year has been affected by people wanting to avoid possible exposure to COVID by shopping in the fresh air. 
"It's a lot easier to use click list (at Kroger) and just pull up and pick up, but I think people enjoy fresh locally grown vegetables as well," she said.
Pandemic or not, produce is always better to eat when it is fresh, and Oxford has plenty of options to keep your pantry stocked.