Oxford Aquatic Center opens after weather delay
After months of waiting and a final two-day delay caused by cool weather, local residents finally splashed in the pools of the Oxford Aquatic Center on Tuesday, June 1.
The center had been scheduled to open on Sunday, May 30, but was pushed back a day by overcast skies and temperatures in the 60s. On Monday, May 31, the sun was out but the temperatures were still deemed too cool by the city's Parks & Recreation officials, so the Memorial Day weekend was abandoned in favor of the Tuesday opening with temperatures reaching the upper 70s.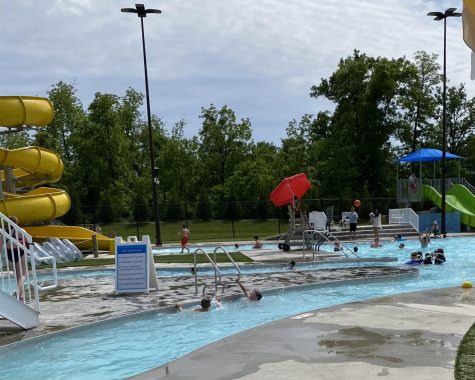 The Tuesday crowd was modest by opening day standards, but Mayor Mike Smith officially opened the center with a cannonball off the diving board. Later that evening in a report to City Council, city Parks & Recreation Director Casey Wooddell jokingly reminded any members of Council who may be eying the mayor's job in the future that the cannonball "is a job requirement," no matter how cool the weather is.
All COVID-19 restrictions regarding crowds and masks in Ohio were lifted on June 2, which means the aquatic center will not have to limit the number of people entering the pool area, as had been done last summer. 
This is good news for the anxiously waiting students who just got out of school for the summer, and parents who are ready to relax poolside. 
One mother of two, who declined to give her name, said Tuesday that "they are extremely excited to be back this summer." She explained the family decided to sit last year out without a pool membership due to the pandemic.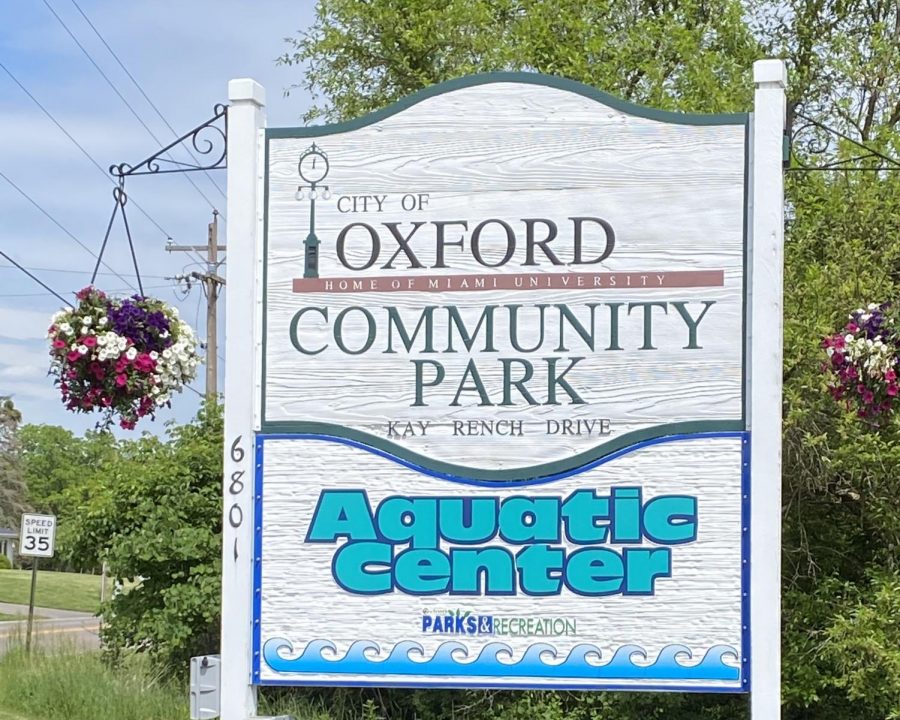 Attendance is expected to climb at the center this weekend with temperatures predicted to reach into the 80s on Friday, Saturday, and Sunday, according to the National Weather Service.
The Aquatic Center, 701 Kay Rench Drive in Oxford Community Park, is open from noon to 7 p.m. Monday through Friday; 11 a.m. to 6 p.m. on Saturdays and noon to 5 p.m. on Sundays, weather permitting. 
Daily and seasonal passes are available and on sale now. All are welcome to enjoy the pool. Pass information can be found on the Parks & Recreation website.