CVG will lease Miami's underused airport facilities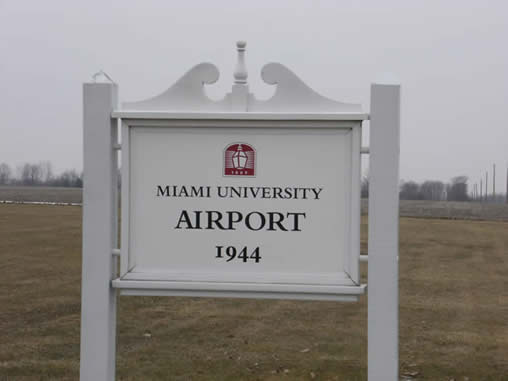 Miami University has entered into a five-year deal to lease its airport to Cincinnati/Northern Kentucky International Airport (CVG), University News Director Jessica Rivinius confirmed Friday.
Under the deal, Miami continues to own the general aviation and single runway airport, located at 7101 Fairfield Road, about two miles west of Oxford. CVG will manage and operate the 300-acre facility.
General aviation airports support corporate aircraft, flight training and private and recreational flying. There are no plans to operate commercial air passenger service at Oxford.
The Oxford airport averages only about 20 flights a month, and leases space to a few private planes that are based there. 
According to a story in the Cincinnati Business Courier, CVG plans to also use the Oxford facility as a testing site for autonomous drone vehicles and other new technology. 
The lease is for $84,000 per year for five years and can be renewed for another five years, Rivinius said.