Tax levy approvals show public support for mental health and senior citizens
Butler County residents overwhelmingly supported both tax levy renewals on the ballot Nov. 3, supporting services for mental health and the elderly. Issue 33 and issue 34 each garnered support from more than 70% of voters. 
There were 125,439 individuals who voted in support of Issue 33, a tax levy renewal for mental health and addiction recovery services, compared to 37,312 who voted against it. And 132,544 supported Issue 34, supporting senior citizens services, compared to 39,752 who voted against it, according to figures from the Butler County Board of Elections. Both levies will be renewed for the next five years.
Issue 33 provides $7.5 million a year for the Butler County Mental Health and Addiction Recovery Services board.
According to its website, the board contracts with certified mental health and addiction recovery services. Organizations that receive funding from the board include:
Access Counseling Services

Beckett Springs Hospital

Big Brothers Big Sisters of Butler County

Butler Behavioral Health Services

Catholic Charities

Center for Addiction Treatment (CAT)

Community Behavioral Health

DeCoach Rehabilitation Centre

Envision Partnerships

Forensic Evaluation Service Center

LifeSpan, Inc

Lumiere Healing Centers

Modern Psychiatry & Wellness LLC

Sojourner Recovery Services

St. Aloysius

St. Joseph Orphanage

Talbert House

Transitional Living, Inc.

YWCA of Hamilton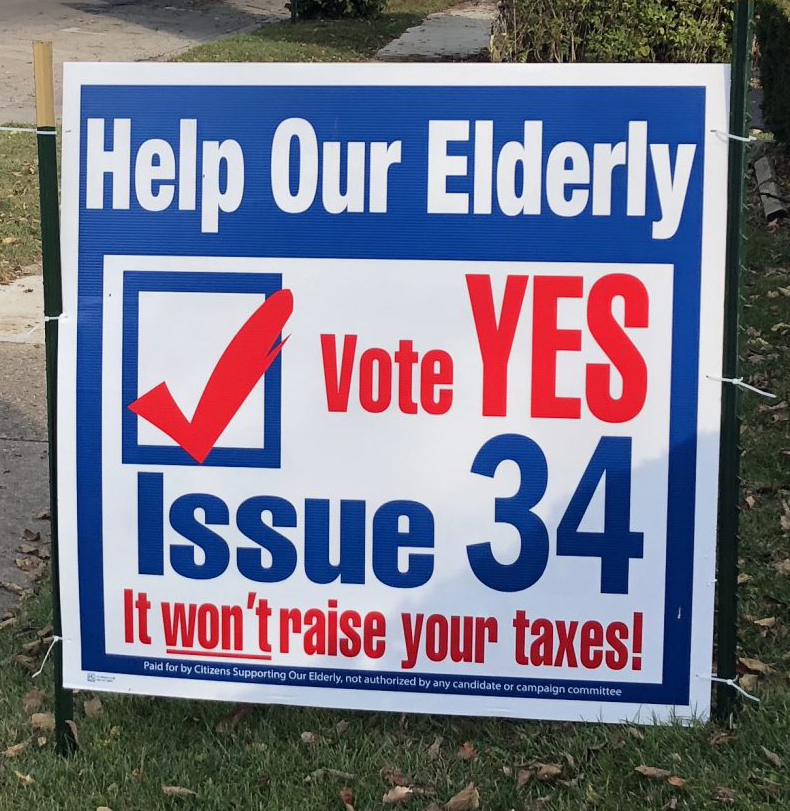 Issue 34 provides $10 million a year to Butler County's Elderly Services Program. According to its website, the program provides:
Adult day services

Care management 

Consumer-directed care

Electronic monitoring systems

Environmental/yard services

Home care assistance 

Home modifications and repairs

Independent living assistance

Meals and nutrition counseling

Medical equipment

Mental health services

Transportation
Sabrina Jewell, outreach and marketing coordinator at Oxford Senior Citizens, Inc. which receives funding from the program, said she was pleased to see the levy pass. 
"We're very appreciative of the support of (Butler) County for renewing this important tax levy and this issue, and continuing to support our seniors," Jewell said.
Jewell said she thinks the impact of COVID-19 makes the renewal especially important, so Butler County can continue to provide services to seniors who are staying at home to avoid the threat of COVID-19.
Ohio has seen a recent surge in COVID-19 cases. Over 10,000 people in Butler County have tested positive for COVID-19 since the start of the pandemic. 535 of those people were hospitalized and 134 died. According to the CDC, 8 out of every 10 deaths from COVID-19 are people over 65 years in age.