Oxford to consider renaming street to memorialize Mike Davis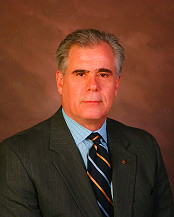 Talawanda Board of Education wants Oxford to rename a street in honor of former district treasurer Mike Davis, who died in April from a COVID-related illness.
Members of city council were supportive of the idea when raised at the Oct. 6 council meeting. However, under city law, renaming a street requires a committee to meet and consider the matter before it can be voted on by council.
Mayor Mike Smith said he will head the committee, but so far it has not met. 
Members of the public and several individuals connected to the school district, have suggested renaming University Park Drive, which runs from the U.S. Route 27 to Talawanda High School, in Davis' honor.