Students have mixed feelings as Miami resumes in-person classes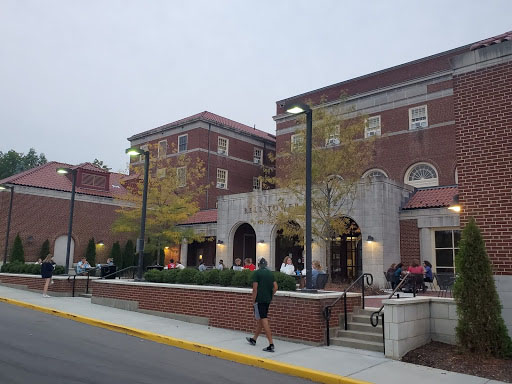 With its active COVID-19 cases on the decline, Miami University returned to in-person instruction Monday, Sept. 21. As of Sept. 23, Miami reported 300 active cases, down more than 1,000 from two weeks ago.  
With some professors electing to keep their classes remote, many students choosing to continue taking their courses from home, and city ordinances for mask-wearing and physical distancing, the campus doesn't seem to have its usual vitality.
Miami estimated the number of students living on campus is down 40 percent this year. Students who take classes remotely at-home received a discount on their semester tuition in addition to savings on room and board.
Carole Johnson, interim director of university news and communications, said most Miami students could take in-person classes if they wanted to. "More than half of our courses this semester involve some face-to-face instruction, with the balance being online courses in order to provide the highest standards of safety and social distancing," Johnson said.  "About 94 percent of our first-year students and transfer students are taking at least one in-person or hybrid course(s)."
Some students, such as freshman Nick Demarco, don't have any face-to-face classes. Demarco said he expected two of his classes to be delivered in-person but they switched to fully remote after he'd returned to campus. 
"It was pretty disappointing," Demarco said. "I was hoping to meet more people, so far everybody has been just cooped up in their rooms doing online classes…. So far I've only really met my roommate and a couple people at the dining halls."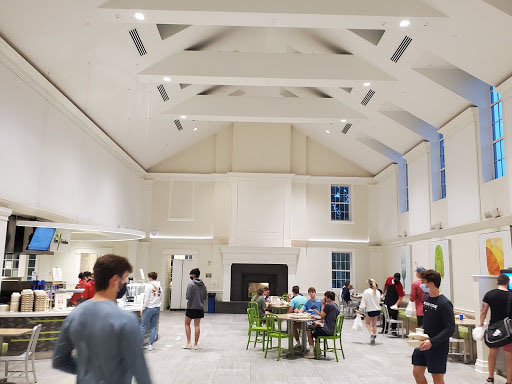 Paul Reidy, assistant professor in the Department of Kinesiology, Nutrition and Health, said he created his course to be delivered as a hybrid class so that students were able to choose whether they wanted to take it in-person or stay online. Reidy said about 70% opted to take class in-person. 
"While there was definitely some apprehension, I think it's been a good thing [to hold classes in person]," Reidy said. Reidy added he thinks students will get the most out of his classes if he's able to teach in person, but said if he were in an at-risk group, he'd likely have opted to continue teaching remotely.
Reidy said he thinks it's important for students to get outside of their dorms and be active even if they're taking many of their courses online.
Ami Schulte, a Miami senior studying botany and biochemistry, said she opted into in-person classes that are being delivered face-to-face, but she hasn't attended class yet as she's been running a fever and waiting for COVID-19 test results. Her results came back as negative Thursday afternoon.
Schulte said she feels unsure about Miami's decision to return to face-to-face instruction. 
"I'm a little hesitant, I feel like the school is rushing it a little bit," Schulte said. "…I'm currently doing some work (in a research lab) and my concern is that they'll bring everybody back on campus, realize it was a mistake and send everyone back home, and I'm nervous I'll lose my ability to work in the lab and finish my research."
Lee Farkas, another student at Miami whose scheduled classes went fully remote, said he's glad to be in Oxford for the social aspects of college life even though he has to take his classes online. "I'm really glad to be on campus," Farkas said. "I was really getting sick of not getting to see many kids when I was doing school from home so I'm happy about it."
Miami tests over 3,000 individuals a week through its surveillance and wide-net testing program that attempts to track and isolate students who are COVID-19 positive. Students who test positive and live on campus are isolated in quarantine-designated dorm rooms, and those who live off-campus are asked to self-isolate.
Miami's major spike in positive COVID-19 cases came after off-campus students moved back to Oxford with the start of remote instruction in mid-August. Miami continues to update its local case numbers on its COVID-19 dashboard.
Butler County has had 5,838 total cases of COVID-19 and 110 deaths as of this week. No COVID-19 -related hospitalizations or deaths among Miami students have been reported.