Ribbon cutting to celebrate Miami's new high-tech innovation center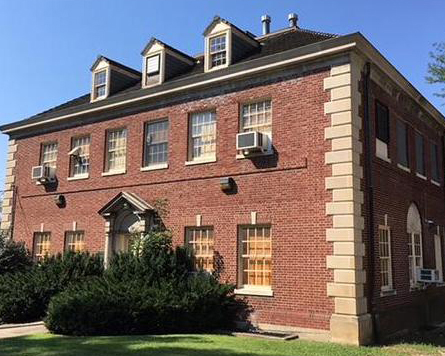 A ribbon cutting ceremony is scheduled for Miami University's new innovation center at 5:30 p.m. Feb. 16.
The new building, officially named The Lee and Rosemary Fisher Innovation College @ Elm, was first announced in February 2021. It is located at 20 S. Elm St., across the street from the Oxford Community Arts Center.
The innovation center was formed as a public-private partnership between Miami University, Oxford City Council, and the Fischer Group, an idea-to-market company. An additional $1 million in funding was granted by the state government's JobsOhio Vibrant Community Program.
The property was previously used as the university's food services building and sat empty for 20 years after the construction of the Demske Culinary Support Center in 2001. Now, the new innovation center intends to turn the space into a "catalyst for economic development" and is expected to attract more small businesses to Oxford, according to the project's website.
Though the center has three official tenants, officials say it will be managed by Miami and will support no fewer than 25 high-quality jobs. 
The building has been imagined as a "high-tech innovation and creativity corridor" and will contain manufacturing, office and collaboration spaces. Opportunities will also be provided for Miami students to work with startup companies and gain professional experience, officials say.