Oxford and Miami work to raise funds to complete innovation hub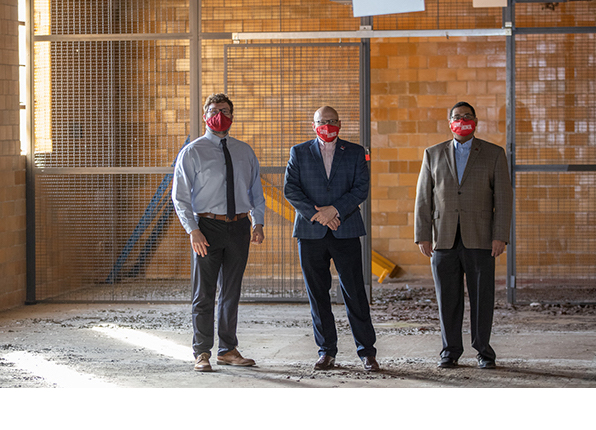 Miami University and the City of Oxford recently received a $1 million jump-start from Ohio's 2021-2022 state capital budget to begin renovations on the College@Elm project, an innovation hub, at 20 S. Elm St. 
The project, which consists of turning the former Miami University Food Services building into a hub of art and science, creativity and innovation and imagination and design, demands a total of $10.7 million in renovations and costs, according to Randi Thomas, vice president of ASPIRE, Miami's office for Advancing Strategy, Partnerships, Institutional Relations and Economy. 
More money is needed.
In November, the university and city applied for a maximum grant of $2 million through the JobsOhio Vibrant Community program. Now, they've made it to the final round and Thomas said they may only receive $1 million. 
However, the potential $1 million grant would still be enough to begin renovations.
"If we get the grant, we will start the renovations from that point and continue fundraising as well," Thomas said. 
Fundraising for the project also consists of grants and potential investments, said Thomas.
"While students will be involved and add an educational component, there will be others using the building and we feel it's only right to get the money outside the normal ways such as tuition," Thomas said. "We believe that this is a solid investment that will reap returns."
Thomas won't be sure of how many other businesses and start-ups the building will be able to hold until all the anchor tenants are finalized. 
Miami University, the City of Oxford and the Fischer Group are the only anchor tenants lined up currently. Once the renovations are done, they'll be the first to occupy space.
The Fischer Group, an end-to-end idea-to-market company that's worked with many startups including the vacuum brand Shark Ninja, recently jumped on board. Their space in College@Elm will be their third location and will be used as an innovation extension project, said Thomas.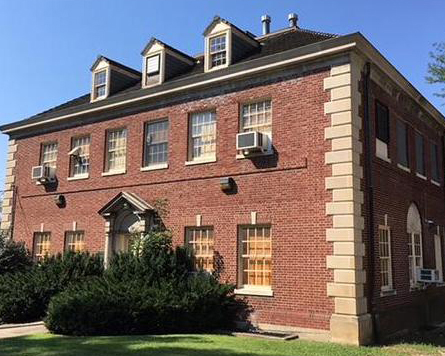 One benefit to the Miami community is that The Fischer Group wants to include Miami engineering students in their prototype process.
"They feel that students haven't been out in their field working and so they haven't experienced industry barriers," Thomas said. "They like that students still have a 'let's figure out how to do this' mentality."
Miami also sees real potential for its students to have a positive impact on the hub. Besides working with The Fischer Group, other opportunities for students include working with startups or working on intellectual property that others have invested in and need help with. 
"At least to our knowledge, no one has released the power that undergraduates can add to innovative incubators," Thomas said. 
The City of Oxford is also anticipating the benefits College@Elm will bring to the community. Assistant City Manager Jessica Greene said she believes the project will provide Oxford with a year-round economy instead of a school-year-based economy, which could also bring in more permanent residents.
She also hopes the hub would provide Oxford residents with more jobs.
"If it could bring new, high-quality jobs to Oxford, that would be amazing," Greene said.
And that it will. College@Elm will be managed by Miami and support 25 high-quality jobs, according to Thomas.
The renovation of the 39,000 square foot building is expected to start this year and take about a year and a half to complete.