Old mail offers local history buff a glimpse into Oxford's past
Richard Oertel has collected old letters for 20 years, particularly envelopes with decorative stamps and designs that tell about their senders. Many have been long separated from their contents.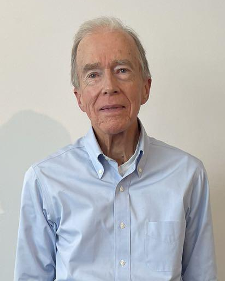 "I have been collecting mail from 1850 to 1920," said Oertel, "although the collecting speed decreased during these two years, I still keep doing that."
At the Miami Art Museum earlier this month, Oertel showed images of richly decorated envelopes, such as one mailed from L.L. Langstroth & Son bee merchants to a beekeeper in Washington County, New York that was postmarked in Oxford on Aug. 12, 1871. 
Oertel, a retired Procter & Gamble chemist, said the hobby helps him learn about local history. He said he learns about the past by doing research in local archives and looking at historical census information on the Internet.
"When people sent mail, they would put something in an envelope," said Miami University Museum Administrator Steve Gordon. "Oertel will do the research on these envelopes and try to find out who the sender and recipient were."