Primary elections proceed predictably despite power outages
Other than a couple of power outages in Hamilton, the May 3 primary went smoothly, according to Butler County Board of Elections (BCBE) Deputy Director Eric Corbin. 
One power outage occurred at Miami University Hamilton and the other at Garfield Middle School. Corbin said it went "as good as you could hope for a power outage." The board of elections sent batteries to those locations and voting never stopped.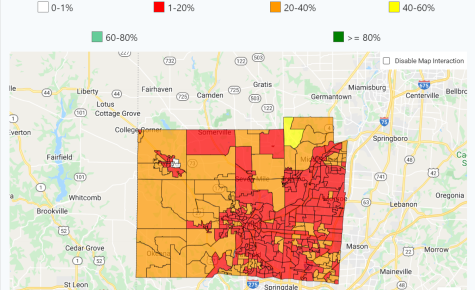 "Tuesday was a good day," Corbin said. "It was kind of a slow day, since turnout was so low. It was just over the last gubernatorial primary in 2018, but still slow." 
There were no big surprises in the election results: Republican incumbent Mike DeWine and Democrat Nan Whaley will face each other in the governor's race this fall. In the nominating contests for the open seat in the U.S. Senate, Republican J.D. Vance, helped by an endorsement from Donald Trump, will face Democrat Tim Ryan. 
Throughout the county, voter turnout was just under 17% of registered voters. A total of 42,000 ballots were cast.
Corbin said there are about 650 ballots still not returned to the board. He said it is unlikely that most of those will get in on time. For an absentee vote to be counted, it must be postmarked by May 2 and received by the Board no later than May 13, 10 days after the election. 
The exception is military and overseas ballots, which must be returned 20 days after the election. BCBE only sent about 40 military and overseas ballots.