Ukraine Society opens eyes to war
Ukraine's President Volodymyr Zelinsky tweeted an alert confirming his country was being invaded by Russian forces on its eastern borders Feb. 24.
At the same time, a Miami University student Nikita Kornyushenko received a text from a Ukrainian friend asking what they could do to help their country. Kornyshenko had a lot to share, and next thing they knew, they were making connections with several like-minded Ukrainian students and exchanging ideas of how to lend their support from abroad.
"Two weeks later, we met up, boom, we made cookies. (We said) 'Let's make a club.' Boom, we made a club." said Kornyushenko.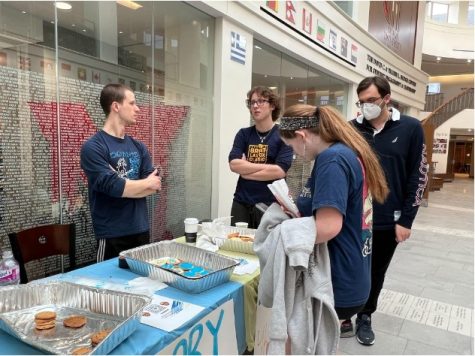 With the inaugural cookie bake sale fundraiser March 2, the Ukraine Society in Oxford was created. Of its six members, Kornyushenko, Solomia Semenys and Julianna Lisowsky shared the importance of their club for students and those in the Oxford community over Zoom. 
The purpose of the group is "to showcase that there are Ukrainians on campus, and we care about the situation. That it does matter to every other single person on campus," Semenys said. 
Kornyushenko, Semenya and Lisowsky are first generation Ukrainians in the U.S. All three are from Cleveland and are studying in Oxford. While their club is a place to share common experiences, it is by no means exclusive.
"You shouldn't have to be Ukrainian for it (the war) to matter," Lisowsky said. 
The toll of this war has affected them all. While the rest of students at Miami deal with inflation and resulting increased in prices for gas and other goods, their friends and extended families are experiencing the tolls of war firsthand.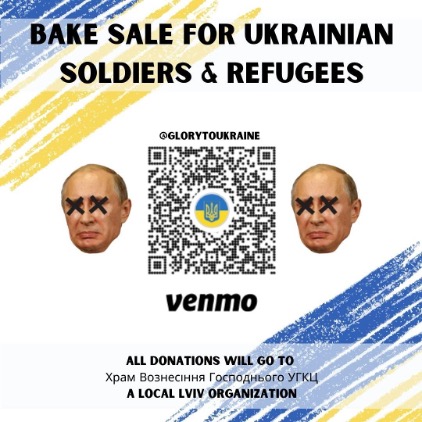 According to the United Nations, more than 2.5 million refugees have fled their homes in Ukraine since February. 
Funds that Ukraine Society raise are given to a local church volunteer group in Lviv, a city in western Ukraine, that's run by a family friend and supported by Semeny's grandfather. 
With the increase of disinformation and scams on sites like Twitter, the club wanted to ensure that their donations could effectively and quickly support the frontlines of Ukraine through the most transparent and credible means possible.
"We thought that was the best way to lend support rather than through a state fundraiser. The Ukrainian government is lacking an ability to support the army at this time." Semenys said.
Aside from fundraisers, the society looks forward to raising more awareness on the current Ukraine-Russian Conflict. Most importantly, they hope to gain more members that are curious to learn more about Ukraine and assist in charitable efforts.