Activist delivers Willeke lecture on climate change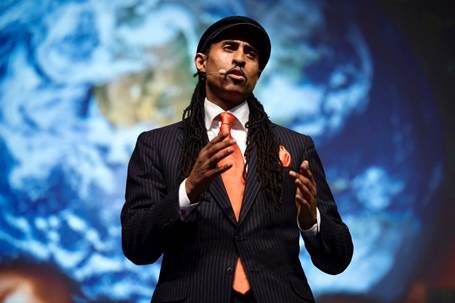 Mustafa Santiago Ali, a thought leader and activist for environmental justice, will deliver a virtual lecture titled "Climate Justice and Community Revitalization: Progress, Challenges, Moving Forward," 6 p.m. Thursday, April 21. 
Interested persons should register here for the webinar on Zoom.
Ali is the founder and CEO of Revitalization Strategies LLC and vice president of environmental justice, climate and community revitalization at the National Wildlife Federation. He spent 24 years working at the U.S. Environmental Protection Agency and led its Communications and Stakeholder Involvement Team. 
His organization advises communities on strategies to deal with issues including environmental, public health, energy, climate and economic issues, according to its website. 
His lecture is part of the Willeke Frontiers in Environmental Science series, created by Gene and Carol Willeke. The talk is cosponsored by the office of Institutional Diversity and Inclusion, The Physical Facilities Department, The Global Health Research Innovation Center, the Western Program, the Department of Biology, the Department of Geography and the Department of Geology and Environmental Earth Science.
Zoom links will also be available at https://miamioh.edu/ies/