Audubon sponsors local bird watching trip to Fernald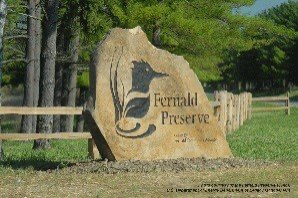 Audubon Miami Valley is sponsoring a bird-watching field trip at the Fernald Reserve, 9 a.m. to noon, Saturday, March 19.
Fernald was formerly a uranium enrichment plant used in the federal government's nuclear weapons program. The Crosby Township site is at 7400 Willey Road has been closed for decades and has undergone decontamination and restoration programs for almost 30 years.
Today, the 1,050 acre site has an extensive network of ponds and wetlands that have created an excellent habitat for migrating waterfowl, according to Audubon.  March is a peak month to see these birds as they travel north. The event is free and open to the public.

Anyone who wishes to follow trip leaders as they drive from Oxford, can meet at 8:15 a.m. in the TJ Maxx parking lot, 550 South Locust Street in Oxford. If traveling directly, plan to arrive at 9 a.m.