Oxford's COVID-19 cases plummet as restrictions are lifted
COVID-19 restrictions ended or eased in Oxford and around the country this week as case numbers and rates of contagion declined.
On Tuesday, March 1, mask mandates ended in the City of Oxford and within the Talawanda School District. On the same day, President Joe Biden entered the United States Capitol for his first State of the Union address without a mask. Masks were optional in the House chamber and many members of Congress chose not to wear masks, including Speaker of the House Nancy Pelosi and Vice President Kamala Harris, seated right behind the president. 
During his address, Biden discussed the impact of the virus. 
"COVID-19 need no longer control our lives," Biden said. "We will never just accept living with COVID-19."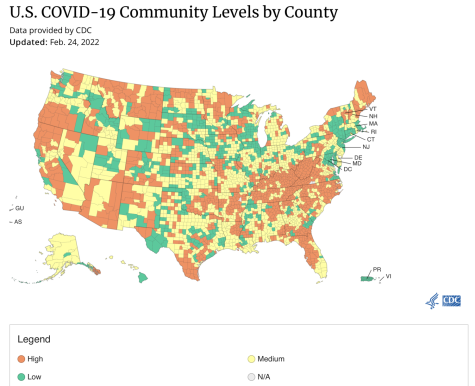 The Centers for Disease Control and Prevention (CDC) issued new mask guidelines Feb. 25, designating counties as low, medium, or high risk from COVID-19. Roughly 70% of the U.S. population can now possibly remove their masks, according to the guidelines. 
For the first time since August 2021, Butler County has dropped below the high transmission and high positivity rate for COVID-19. However, the 45056 zip code, which includes Oxford,  remains at the high transmission rate. 
Butler County General Health District reported 345 cases of COVID-19 between Feb. 6 and Feb. 19, according to its weekly update released Feb. 25. COVID-19 cases dropped by more than  50% that week. Butler County's COVID-19 numbers are now classified as 'substantial' spread with a 'moderate' positivity rate by the CDC. 
Butler County has a positivity rate of 7.66%, down from 13.7% from the previous report. 
The Ohio Department of Health has verified 1,079 COVID-19 related deaths throughout the pandemic, 40 more than the previous report. 
Oxford's latest mask mandate, enacted in January, expired on March 1 and City Council declined to renew it during the Tuesday council meeting. While the city no longer has a mandate, individual businesses have the option of requiring customers and workers to wear masks. 
As a result of the CDC updating its mask guidelines, the Talawanda School District is no longer requiring masks to be worn indoors or on school transportation as of Tuesday, March 1, according to its website.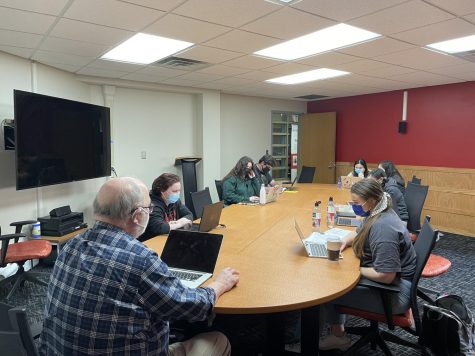 Miami University modified its masking requirement on campus. As of Wednesday, March 2, masks will only be required in classrooms during instruction, laboratory, or other research settings, and in healthcare settings, according to its COVID-19 Campus Update. Masks are recommended in other indoor spaces, such as dormitories, but are not required. Previously, masks were required inside all university buildings, except when eating or drinking or alone in a private office or living space.
Butler County Regional Transit Authority (BRCTA) continues to require masks on buses until the federal Transportation Security Administration (TSA)'s mask requirement changes. 
TSA's mask mandate on all transportation networks through the U.S. including at airports, onboard commercial aircraft, on over-the-road buses, and on commuter bus and rail systems is set to expire March 18, according to its website.
The university updated its COVID-19 Oxford Dashboard on Tuesday, reporting that there were four new student and no new employee COVID-19 cases from Monday. There are six residential students in isolation, with 122 available isolation beds remaining.  
In his Union address, Biden listed four common sense steps he said should continue in the fight against COVID, even as the disease declines in this country. 
First, he urged people to continue to get vaccinated against the virus. He also announced an order to provide more at-home test kits for American families. 

Second, he stated that the country should be prepared for new variants, and must continue to research new vaccines for new variants that can be available in under 100 days, rather than months. 

Third, he called for the end of the shutdown of schools and businesses and said the country has the tools it needs to do this.

Fourth, he pledged that the U.S. will continue to provide vaccines for people around the world who don't have them. Biden said the U.S. has provided 475 million vaccine doses to 112 countries, more than any nation.