Oxford requires property owners to repair sidewalks
The City of Oxford is requiring 93 property owners to make repairs to curbs, gutters and sidewalks, mostly in residential areas on the west side of town. 
City Engineer Scott Otto said this is part of the city's annual road resurfacing efforts. Once the roads that will be repaved are selected, city staff inspect the curbs, gutters and sidewalks on the properties along those roads to determine if repairs are needed. 
Staff used Ohio Revised Code to determine what properties needed work. An additional 14 properties were added to the list due to reports of hazards or injuries reported by residents. 
The city pays for resurfacing the streets, but maintaining the adjacent curbs, gutters and sidewalks is the responsibility of individual property owners. 
According to a report submitted to City Council Feb. 15 by Service Department Director Michael Dreisbach, "many of these deficiencies were identified as trip hazards and areas that contribute to lowering the expected lifespan of street improvements." 
Property owners were sent letters noticing them of the required upgrades, which should be completed by March 31. Property owners must hire contractors to complete the repairs. 
"We can work with them if this is going to be a challenge. Of course, the weather might impose some problems this time of year," Otto said. 
Property owners should ensure that contractors meet city specifications before hiring them. These specifications were outlined in the letters sent to property owners. Property owners can request a list of contractors that meet these specifications from the service department, although this is not an exhaustive list. The city does not recommend any specific contractors.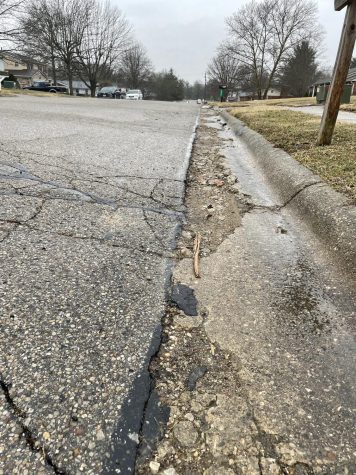 The service department provided a cost estimate per property, although costs could vary depending on to who the property owners outsource the work. The individual repair estimates made by the city range from $500 t0 $11,700. 
Property owners can appeal to the city if they feel their property does not need repairs. If an individual refuses to make the repairs, the city will contract to get the property fixed, and the cost of the repairs will be added to the individual's property taxes over the coming years. 
"By addressing the repairs at this time, the public investment in street resurfacing may be expected to retain its value for several additional years, eliminate significant hazards to pedestrians and cyclists, and improve the aesthetics of the community," Dreisbach said in his report to Council. 
The entire repair and resurfacing project will cost more than $800,000, and the service department estimates individual property owners will be responsible for about $410,000 of that. 
The city has allocated $150,000 to help those that cannot afford to make these repairs. 
SIDEWALK photo #2 – Crumbled and cracked curbs, gutters and sidewalks such as this one on Tollgate Drive, are the responsibility of the property owner to repair, according to a city report. Photo by Emily Scott