Farmers Market continues despite cold temperatures
Single-digit temperatures, snow on the ground and three tables. 
Whether the patrons are regular customers or casually walking through Uptown Oxford, the Farmers Market is open for business from 9 a.m. to noon every Saturday, all year long.
Lorena Ianiro comes to the market regularly. She is a third-year student at Miami,  and she and her friends try to make it to the market every weekend.
"Their produce definitely tastes better than Kroger does," she said. "My dad is a big gardener, and I know that things that come from his garden always taste better, so I apply the same knowledge to the Farmers Market."
The Farmers Market, which operates in a city parking lot just north of Uptown's Memorial Park, wasn't always open every week in the winter. According to manager Larry Slocum, it used to run only one Saturday each month during the wintertime until recently.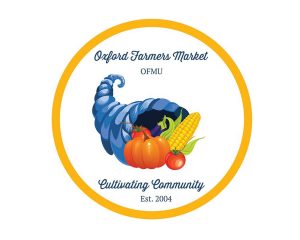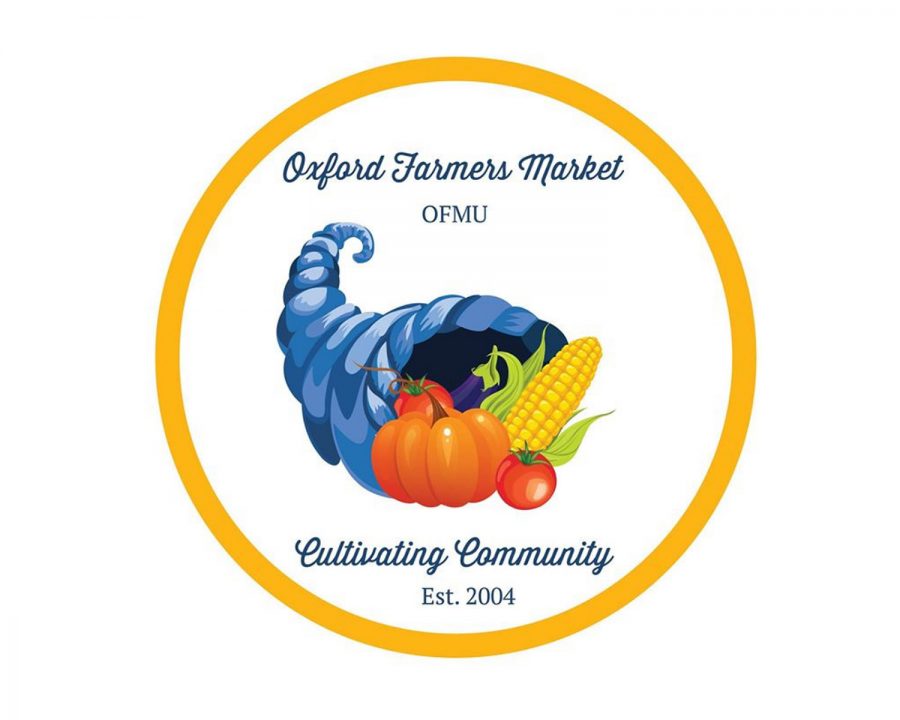 "We've continually grown over the years," he said. "It wasn't until last year and this year that we had one of our farmers who wanted to have the market open every Saturday. I was like, 'Go for it!'" The market also operates from 4 p.m. to 7 p.m., every Tuesday from May through September. 
Although the attendance drops during the winter, about 200 people still swing by most weeks, Slocum said.  This gives the farmers motivation to show up and work in the cold.
Farmers have found new and innovative ways to farm during the winter.
Jennifer Bayne, from 7 Wonders Farm in nearby Somerville,  has a big truck with meat and produce. 
A customer walked up to the table and asked for a pound of bacon. Bayne was friendly with the customer, a college student, asking what his major was and the year he was in. 
The farm doesn't grow their food in the winter. They have tunnels to store the crops in as well as special blankets they cover them with. 
"[They're] just kind of hibernating," Bayne said. "We actually grow [them] in the fall."
Craig Harkrider from Stoney Hedgerow Farm, in Camden, Ohio, knows everything about winter squash. He also sells sweet potatoes, fresh eggs and garlic. The farm rests 10 miles north of Oxford.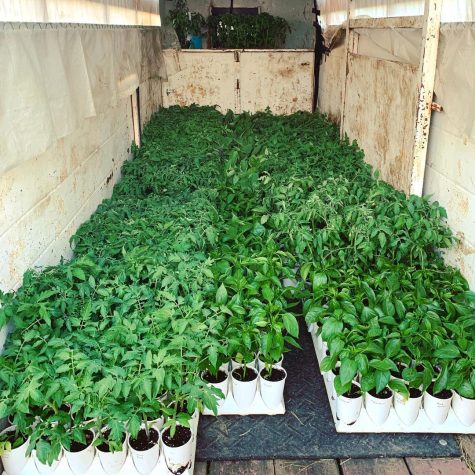 Harkrider grows his crops during the normal farming season, but he stores them during the winter. He, like the other vendors, also has to adapt to Ohio's drastic weather changes. 
"You just kind of have to deal with that," he said. "You have a canopy, as needed, for precipitation, and coolers to hopefully keep things from freezing."
Kristi Hutchinson from 5 Oaks Organics, just east of Oxford,  sells salad, arugula, spinach, radishes, kale and green onions. 
Hutchinson grows her produce certified organic, so she has to follow certain rules when tending to her crops  to keep her certification. 
"You can't spray anything that's not approved, you can't use seeds that are not approved," she said. "As long as you stick with things that don't mind cold weather, and you use plastic or a greenhouse, you can usually grow things."
Hutchison is no stranger to the hardships when it comes to Ohio's weather changes. But she's gotten used to the process as the years have gone by. She often keeps a record for trends, and she prepares with a five-year plan for certain weather patterns. She also describes her production plot as a big refrigerator, as she goes in whenever she wants and cuts what she needs. 
"It's a little more effort and some money up-front, but I can sometimes bring stuff that other people can't," Hutchinson said. "It does help to know what's coming and to plan in advance."
Bayne, Harkrider and Hutchison all love the community the Farmers Market brings, and it's one of the things that they love about selling their produce, even in the bitter cold. 
Bayne likes to meet and interact with the younger generation. 
"You have the students, and then the next thing you know, they're here with their husband, they're pregnant and then the baby's here." she said. "And it's like, 'Wow, OK, I'm watching people grow up.'"
Harkrider said the customers' loyalty makes standing out in the cold worth it.
"We see many of the same people week to week," he said. "They will go to each vendor who's here, and they will do business with all of us and be very supportive."
And Hutchison loves meeting new people. 
"Oxford is wonderful about supporting this market," she said. "We wouldn't be here today if we didn't think someone was going to show up."
Ianiro said she believes in supporting the local community. 
"I know my money is going toward individuals," she said. "It seems like it has more value, and I'm doing more to support their business." 
Slocum's favorite thing about the Farmers Market is the customers. He loves interacting with the customers who are as passionate about "healthy living" as he is.
"The Farmers Market has always enjoyed the support of the local community that are excited about food and how it helps them," Slocum said. 
It may be rare for an Ohio farmer's market to stay open year-round, but Oxford's loyal customers keep the business going, supporting the local farms every Saturday morning.