Facebook Post Leads to Calls for Resignation of Local State Representative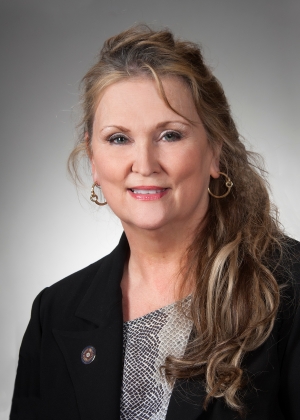 In the wake of the mass killings that took place in Dayton and El Paso this past weekend claiming the lives of at least 31 people, Ohio State Representative, Candice Keller earned national scorn and calls for her resignation after she put up a post on Facebook that seemed to blame everyone from drag queens to Barack Obama for the deaths.
According to Keller's post, "liberals start the blame game" when blame should be put "where it belongs." Keller, R-Middletown, represents the 53rd House District, which includes Oxford. Her post went on to list several factors that she believes have contributed to mass shootings in America, including "homosexual marriage," "violent video games," and "recreational marijuana."
She ended the post with "Did I forget anybody? The list is long. And the fury will continue." Nowhere on her list did she include the actual shooters.
‍
Keller's post, which has since been deleted, received a cold welcome online and Democrats and Republicans alike have come forward to denounce her statements and call for her resignation. Among these was Jane Timken, the chairwoman of the Ohio Republican Party, who called for Keller's resignation on Monday.
Michael Ryan, the Republican Vice Mayor of the city of Hamilton, located in Butler County, took to Twitter to say that Keller's post was "a ridiculous statement to make."
"This isn't a time for politics," Ryan said in an interview with the Oxford Observer. "This is a time to reach out to a community that is hurting, a community that's scared."
"This is a time for healing, causing a divide makes a situation worse," Ryan said. "We must come together as one community, one city, and one country. Finger-pointing doesn't help us move forward."
Butler County Sheriff Richard Jones, generally known as a conservative Republican, issued one of the strongest denunciations towards Keller's comments.
"Candice Keller should resign at once. Shame, shame," the sheriff tweeted on Monday afternoon.
The Dayton shooting occurred early Sunday morning in the popular Oregon entertainment district. Connor Betts opened fire with a high-capacity weapon, firing 41 shots in less than 30 seconds. He killed nine people, including his own sister, and wounded several others. He died when police on the scene returned fire.
Keller is a second term representative. She is seeking the Republican nomination for a seat in the state senate in 2020. She is the acting executive director of the Community Pregnancy Center, an anti-abortion women's health center located in Middletown, Ohio. The Butler County Democratic Party has called for an ethics investigation of Keller after she sponsored a bill that would benefit her pregnancy center.
Although Keller was quoted in other media saying she would not resign, she did not return repeated calls from the Observer to both her House office and the Community Pregnancy Center, seeking a direct comment.
The Governor's Response to the Shooting

Other officials responded to the shooting with calls for stiffer controls on firearms.
Ohio Governor Mike DeWine attended a Sunday night vigil for the Dayton shooting victims. While making his address to the crowd who had gathered on the main street of Dayton's Oregon District where less than a day earlier, nine people were killed and 27 injured, mourners drowned out his remarks with chants of "do something."
On Tuesday DeWine announced at a press conference a series of reforms aimed at addressing gun violence and increasing mental health treatment. DeWine's 17-point plan includes required background checks for all firearm sales in the state, increased access to high-quality mental health care, and increased penalties for gun related offenses.
Ohio Republicans and Democrats alike seem eager to move forward with DeWine's proposals.
"The citizens of Dayton and Ohio deserve reform," Ryan said. "We need to sit down with both sides and handle this once and for all. Enough with the talk, we need action."
"We encourage the governor to use the bully pulpit—not just today but everyday–to get something real done and stand up to the gun groups that are pushing inflammatory rhetoric to try to stop common-sense proposals," Ohio Democratic Party Chairman David Pepper said in response to DeWine's news conference Tuesday morning. "In the wake of this horrific crime, our Democratic leaders in the Statehouse stand ready to work across the aisle on legislation that addresses the epidemic of gun violence."
Comments on DeWine's new gun laws came from right here in Oxford as well.
"We are excited about the prospect of the ideas," Lieutenant Lara Fening of the Oxford Police Department said about DeWine's proposal.
"This reform will affect safety on all levels and all neighborhoods," Ryan said about the proposed reforms. "When it's passed it will be a win-win for everyone throughout the state. Other states can look to Ohio to see how all this is being done. The rest of the country can take notice that we are doing our part to make our state a safer place."