Five new deans take over Miami's academic leadership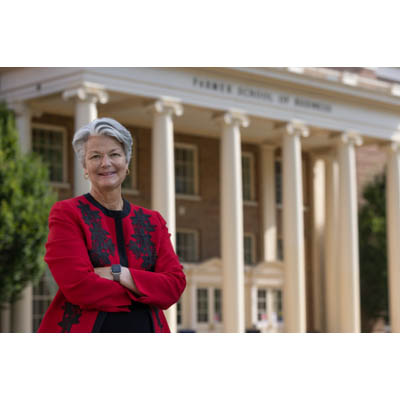 Academic leadership at Miami University has undergone a major shift since 2020, with five of nine deans new to the university. 
From the Farmer Business School to the Regional Campus, the new deans lead four of Miami's academic colleges. The fifth new dean, Amy Bergerson, oversees all undergraduate education, with responsibilities concerning all the colleges. 
The new college deans are: 
Two of the new deans, Darroch and Bergerson, were able to talk with the Observer during the first week of the semester about the goals and changes they see ahead.
Women in Finance and FSB's Spring Goals
Jenny Darroch joined Farmer School of Business (FSB) on July 1, 2020, as its first female dean. She says her top priority is to maintain FSB's high return on investment for students while also increasing the number of female students. Darroch said she truly feels that having women in positions of leadership is crucial for demonstrating to young women that they can rise to positions of leadership in their chosen field.
"We are committed to increasing the percentage of FSB female students," Darroch said.
Most recent application status reports over the last year show that female students' applications are up 6.2 percent, she said.
Darroch is passionate about sharing the growth of FSB's seven student organizations, all of which are focused on empowering women in the field. Among others are Advancing Women in Entrepreneurship (AWE), Women in Accounting, and Miami University Women in Business (MUWIB).
As one of the nation's top undergraduate business programs, Farmer will continue to thrive this spring and devote special emphasis to the growth of its graduate programs, Darroch said.
"Our goals are to increase enrollments in our graduate portfolio, particularly in the M.S. in Business Analytics, the Master of Science in Management (MSM), and in the online MSM and MBA programs which launched in fall 2021," Darroch said. 
Guidance on how to develop a career could also be beneficial to students. The Career Office at FSB is designed to assist students in finding internships and full-time positions in the industries they are interested in, she said. 
Undergraduate Education New Academic Projects
Amy Bergerson is the newest of the newcomers, arriving in Oxford last August to preside over undergraduate education.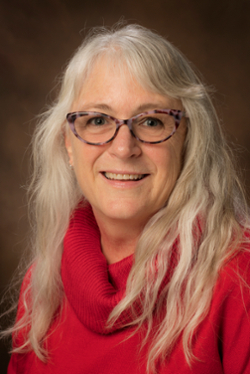 She said her work is focusing on two important goals: to improve Miami's impressive retention and graduation rates and to ensure that undergraduates have the best experience possible.
"Things we are trying to work on are making sure that students' academic experiences are as positive as possible, and that we are providing support for students to finish their degrees," said Bergerson. 
To sustain Miami's high-quality academic advising, Undergraduate Education is working closely with various academic advisers across campus. 
"Academic advising is really a challenging job as there are so many students, so we are aiming to work with students who need our support most," said Bergerson. 
Starting in spring, Undergraduate Education will look into hiring student success navigators, who will be academic advisors for undergraduates still exploring possibilities for their majors. 
Another new project that the department is working on is to build an experimental map for each major. 
"I am really excited about this new project. It is something to help students see all the different things they could be engaged in related to their academic major, " Bergerson said.