High COVID-19 rates continue two years into the pandemic
Two years after Ohio's first diagnosed COVID-19 case, Butler County reached a record high positivity rating of 38.3% this week. This week also broke records from positive tests, with nearly 2% of the county testing positive as of Jan. 28, according to the county department of health.
Oxford City Council passed the new mask ordinance Jan. 18 with a vote of six to one, requiring masks be worn in all indoor public spaces. Assistant City Manager Jessica Greene said Oxford's mask ordinance was prompted by the high rates of positivity throughout the county. While the ordinance does include a fine of $100 per violation, Greene said that the goal is not enforcement, but rather communication. 
"We're hoping for voluntary compliance and are focusing more on communication, rather than enforcement…" said Greene. 
Various forms of communication have been utilized to spread the safety message to the public: 4,700 emails were sent to residents, signs have been sent out in the mail to businesses and social media has been utilized to update the public.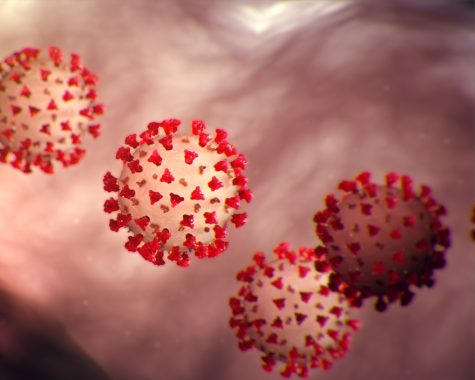 Oxford City Police Department also plans to focus on communication rather than issuing tickets in terms of the mask mandate. Lt. Lara Fening explained the reason behind the lenient enforcement. 
"It's very difficult to enforce so you have to think about the bigger picture," said Fening. "Oxford is this little island in the middle of areas with no restrictions. You have many transient people stop up here or pass through, and they just don't know." 
Under the city's 2021 mask mandate, only about half a dozen citations were issued, Police Chief John Jones told council earlier this month.
On Jan. 24, Miami University began its spring semester with a new COVID-19 quarantine policy. With a limited quarantine space of 128 beds available, the university requires on-campus students who live within 150 miles to either return home or find local off-campus accommodations where they can quarantine if they test positive. The quarantine length reflects that of the CDC's policy. Currently, the university is reserving the on-campus quarantine spaces for confirmed positive cases in need of isolation. For close-contact or exposure quarantining, students are expected to find their own accommodations. 
The university's website explains that students should only return home if there is a safe way to travel and that needs-based funding is available for those students who choose local accommodations. 
While the city's mask ordinance came into effect around the time of students' arrival to campus, Greene said it was not a factor in the ordinance's passing.
"The ordinance was actually in response to high spread rates within the community," said Greene. 
She also said that a portion of the ordinance that mentioned the return of Miami's students was removed because the council noted the student vaccination rate at the time was over 90% higher than the rest of the community.