Miami libraries holds racial reconciliation panel Tuesday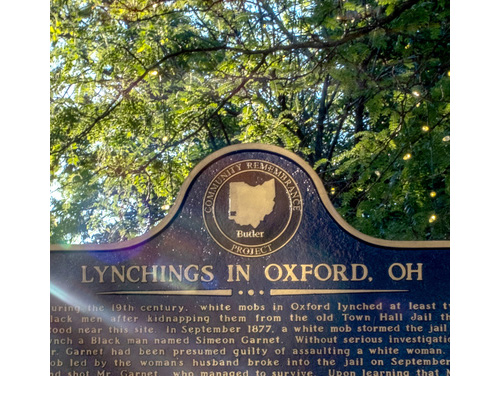 Miami University Libraries will present a virtual panel discussion on racial reconciliation from noon to 1 p.m  Tuesday, Feb. 1. 
The event can be watched live on Facebook at facebook.com/MiamiohLib.
Panelists will be Valerie Carmichael, director of graduate admission and adjunct assistant professor of educational leadership at Miami; Anthony James, associate professor of family science and social work at Miami; and Conrad Peques, assistant professor/public service librarian at Paul Meek Library at the University of Tennessee at Martin.
The sponsors note that the Equal Justice Initiative and the Butler County, Ohio Truth and Reconciliation Project unveiled a historic marker in Oxford's Uptown Park last year in recognition of two lynchings that occurred in Oxford in the late 1800s. 
In its press release, the sponsors encourages people to join the online discussion "for a talk about what has to be done to educate and bring light to past racial trauma."